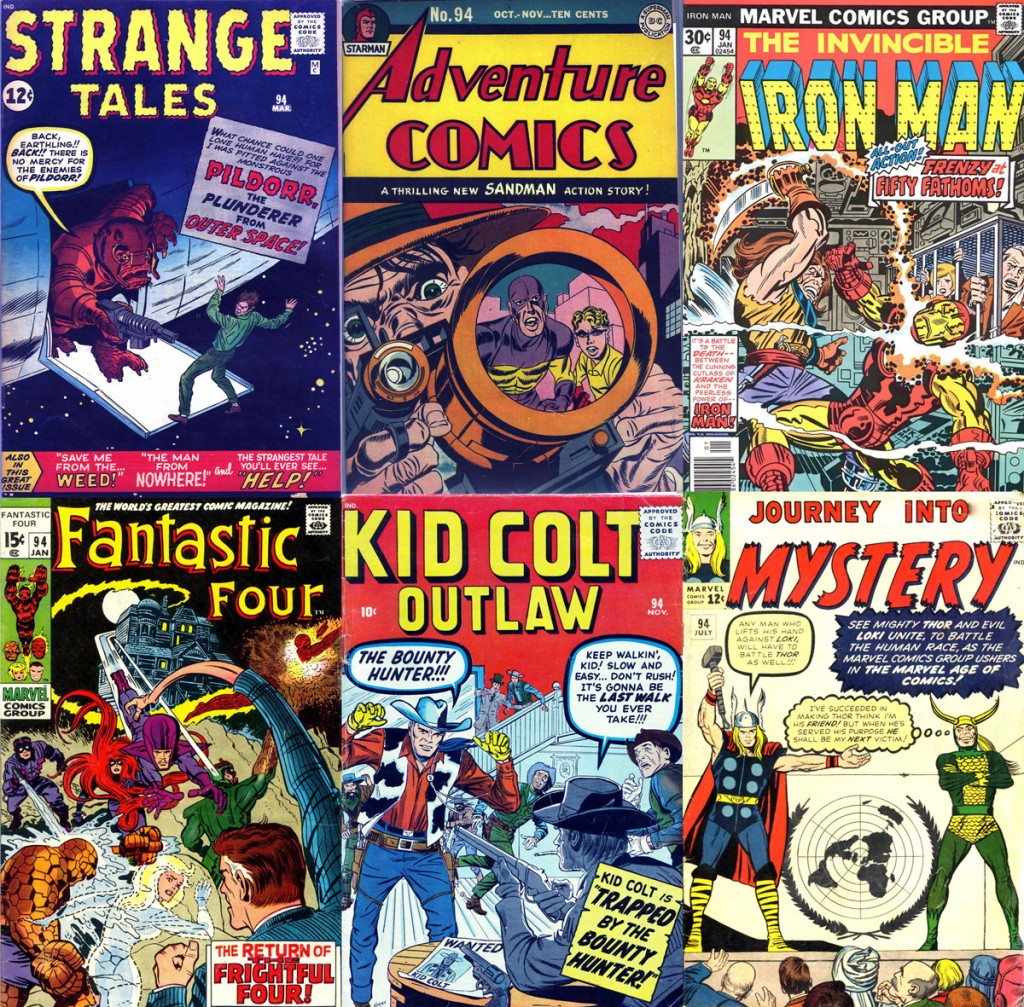 The subject of this very weblog, Jack Kirby, was born this day in 1917.  I'm sure the sharp-eyed among you can figure out the theme for the six covers I chose to mark the day above.
Our host Rand Hoppe on Kirby and some upcoming Kirby Museum plans.
Harry Mendryk has the first page to use the Simon&Kirby credit line.
Buzz Dixon on meeting Kirby while working on THUNDARR.
Mark Evanier on Kirby, including a 1-hour documentary.
Colleen Doran shares a note from Jack and Roz Kirby and a photo with Jack Kirby.