Congratulations to Joe Simon, born 96 years ago today.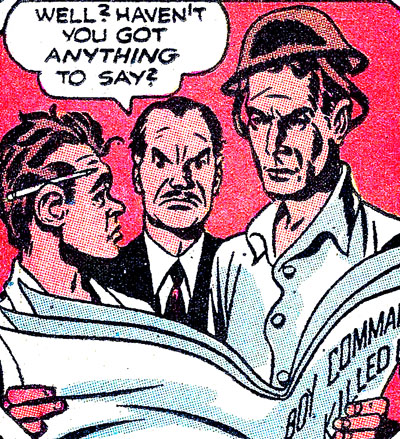 (at right, above, from 1942)
As usual for all your Joe Simon needs I refer you to Harry Mendryk's S&K Blog. It's been a good year for Simon's classic work getting back into print, with the big BEST OF SIMON & KIRBY book from Titan and the SANDMAN book from DC. Expect more in the year to come.