That's a goofy title for a story…
There's a great Kirby/Esposito cover on this issue, of a scene from the story where Fury and his SHIELD agents fight the Druid and his men.
For the actual story, Kirby just did layouts, with pencils by Don Heck and inks by Esposito. The amount of Kirby art that comes through on the layouts he did on the Fury stories varies depending on the artist, and even within stories. When it's Heck it comes out fairly well, with a nice splash of SHIELD scientists installing a camera in a Fury life-model-decoy, with the top of its head sliced off. You can see a bit of Kirby in several of the panels of this page: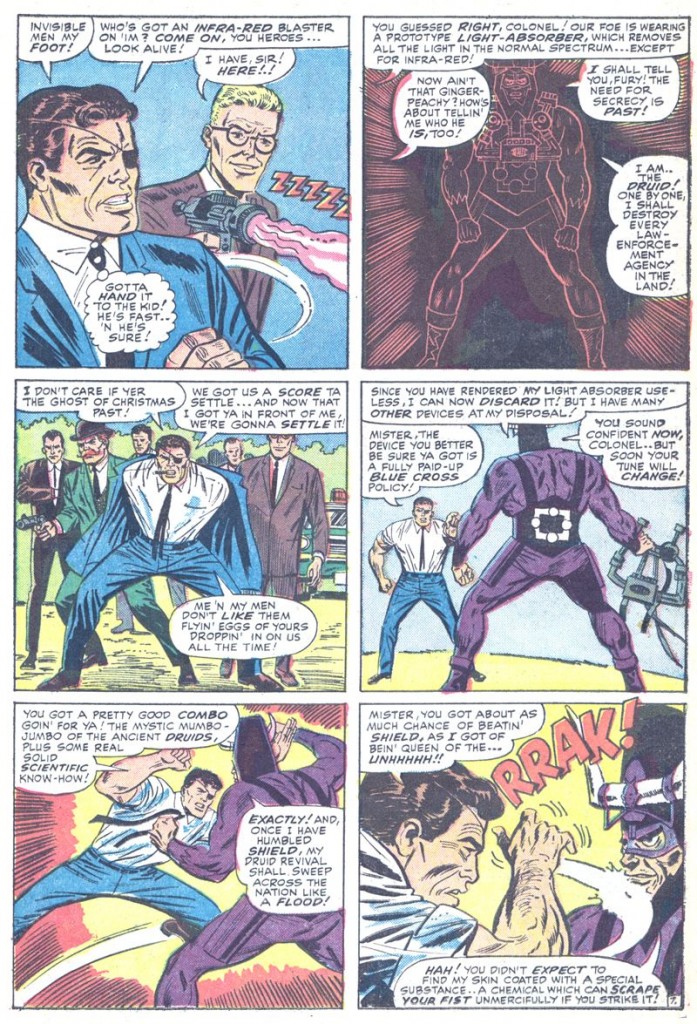 The story is the usual super-spy fun, with villains sending out giant explosive eggs and attacking, and the SHIELD agents responding with a mix of high-tech weapons and physical force. And I did like the Druid's men surrendering after he's been defeated, wondering if they'll be eligible for unemployment insurance.
Published 1966