Back in 1993, during one of their periodic attempts to flood the market, Marvel published a few reprint mini-series of their horror comics from various eras. The Atlas monster era was represented in MONSTER MENACE.
"Zzutak, The Thing That Shouldn't Exist" is a 13-page Kirby/Ditko story reprinted from STRANGE TALES #88 (1961), featuring a comic book artist who specializes in monsters for books like STRANGE TALES, given a set of special paints which bring what's painted to life. He's drawn to a remote valley in Mexico, where he finds a giant canvas and paints Zzutak, who of course comes to life.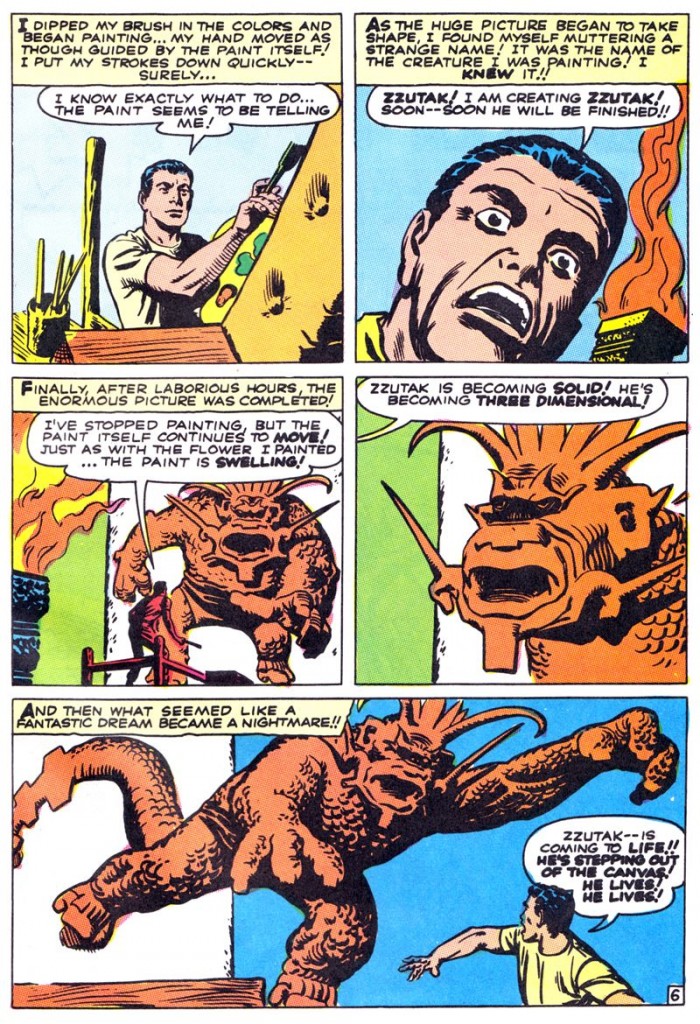 All part of a scheme from an Aztec chief to return his people to power. The artist paints another monster to come out and fight Zzutak, leading to some nice battling monster pages.
It's a fun story, with some exceptionally nice inks by Steve Ditko, who brings some interesting textures to the monsters. Ditko's also represented in this issue with a solo reprint, plus three new pieces: a cover, a pin-up and a funny spot illustration on the text page.