Kamandi's adventure among the dolphins concludes this issue. Following one battle with the "Red Baron" of the other side, Kamandi recovers in the underwater base, where several other humans die in an attack, much to the sorrow of their dolphin overlords.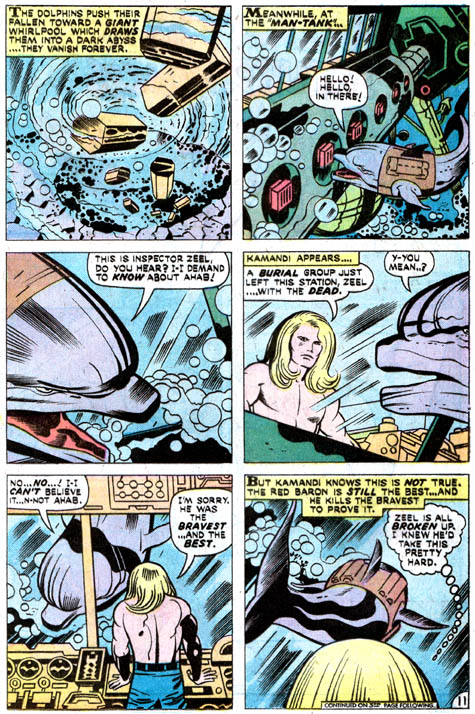 Ben and his mutant pals go on the offensive, and Kamandi insists on going along. They take out the Baron, but Kamandi's ship is rammed by the killer whale master of the Baron, angry about losing his prized pet. Kamandi's impassioned rant about the futility and waste of war saves his life but leaves him floating on debris in the open sea.
One of the weaker Kamandi storylines, I thought, but there were a few interesting things in Kirby's continued explorations of all sorts of variations on intelligent animal life (but why couldn't Kam have headed into the Pacific to meet the Orangutan Surfing Civilization, or Australia and the Kangarat Murder Society?).
D. Bruce Berry inks the cover and 20-page story.
Published 1974