You'd think by 1959 a comic book publisher could have figured out how to put the comics code stamp on a cover without making it look like the book is called GUNSMOKB WESTERN, wouldn't you?
Anyway, another of Kirby's covers early on his return to Marvel, featuring two characters he didn't draw interiors for but drew on a lot of covers. Split covers like this always look a bit cramped, but in this case I like how it emphasizes the tall, lanky look of Earp and the crowding of the group around Kid Colt.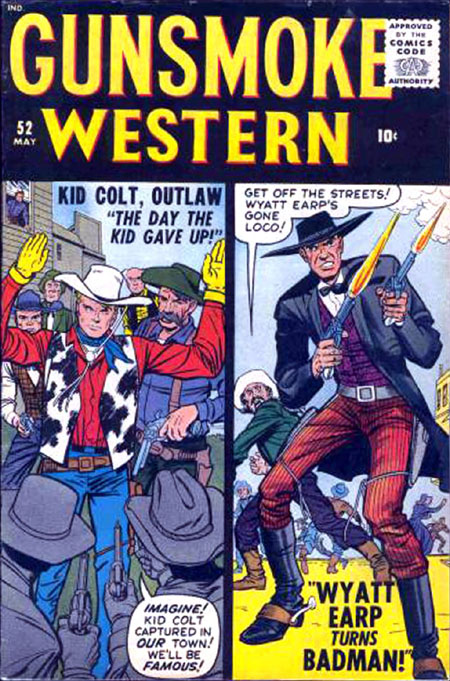 Inking on this one is credited to Chris Rule.
Published 1959