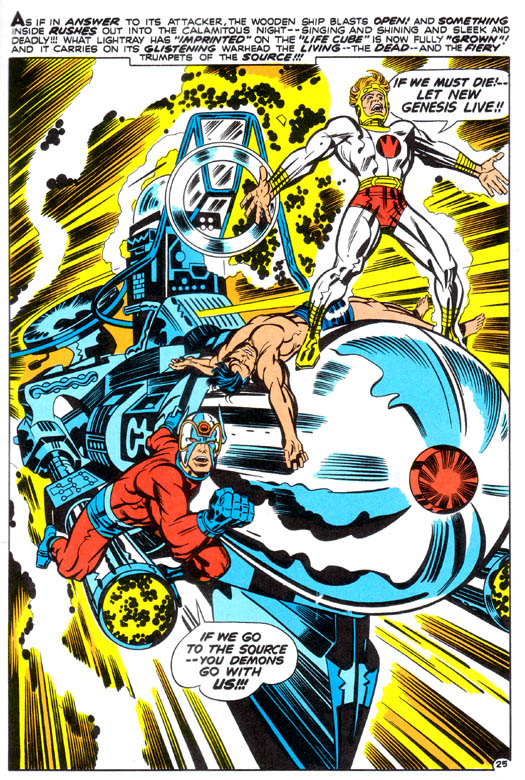 (from NEW GODS #6, inks by Mike Royer)
August 28, 1917, 89 years ago today, Jack Kirby was born. I think for this day I'm going to keep the words to a minimum and post some of my favourite Kirby splash pages. Stay tuned for more throughout the day.
If you've got your own site and put up anything about Kirby today feel free to throw a link in the comments.
Also Happy Birthday to the Jack Kirby Museum, officially launched this day last year. Lots of great stuff already available on-line thanks to the Museum, the least of which being hosting for this weblog. Take a look around.