Thor completes his mission for the Colonizers of Rigel this issue, finding that the being hidden in the Black Galaxy is Ego, the Living Planet.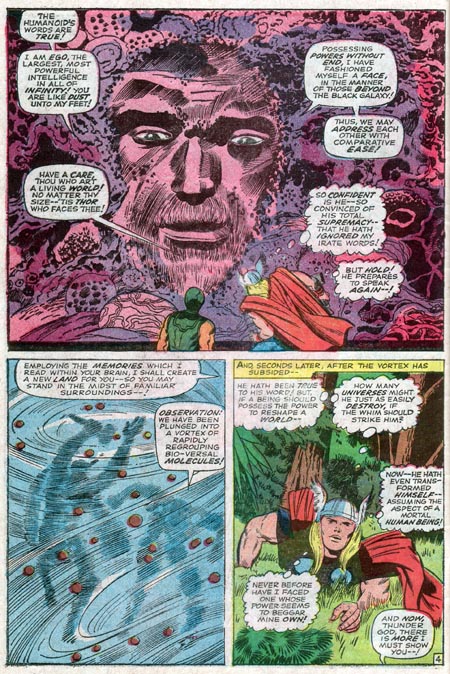 Lots of wildly imaginative background and such throughout this story, although it's one that I'd love to see the full margin notes on the pencils for sometime, since a few bits of art don't seem to match the script, and I could easily see this as just the beginning of a longer adventure, so maybe a few things were changed at the last minute. Still a lot of fun, as are the scenes back on Earth, setting up the High Evolutionary story.
Tales of Asgard this time is "Valhalla", as the barbarian leader Harokin meets his final reward, thanks to fatal wounds from the previous issue, courtesy of Hela and the Valkyries. The splash page of Harokin in full battle armour is one of my favourite images from the Asgard stories, and there's a nice mix of wonder mixed with some humour provided by Volstagg.
Colletta inks the 16-page lead story, 5-page backup and cover.