T'Challa continues to get roped into quests on behalf of the Collectors and their desire for the secret of immortality, now with Princess Zanda threatening Wakanda with a missile attack if he doesn't search for the hidden Samurai City and its mythic Sacred Water-Skin. T'Challa goes on the quest with Abner Little, and of course the first thing they get attacked by a Yeti.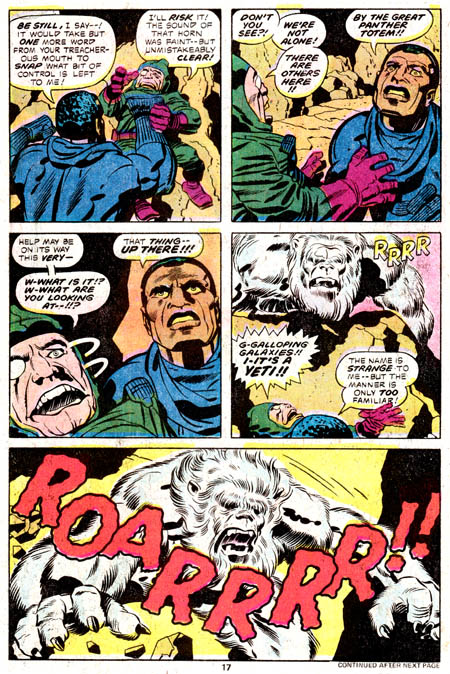 Which looks a lot like someone you'd have seen in a Marvel comic about 20 years earlier. It's a long, well-drawn battle, ending with the words of wisdom "Sane or not… when all else fails — Throw Rocks!". Of course that's just the beginning of their troubles, as they face a swordsman ready for battle.
Mike Royer inks the cover and 17-page story.
Published 1977