Kirby begins another story in this issue, although one he wouldn't be around to finish. T'Challa has been having dreams of an impending menace, as he seems to have new ESP powers following his exposure to the vibranium mound the previous issue, from which he's still recovering.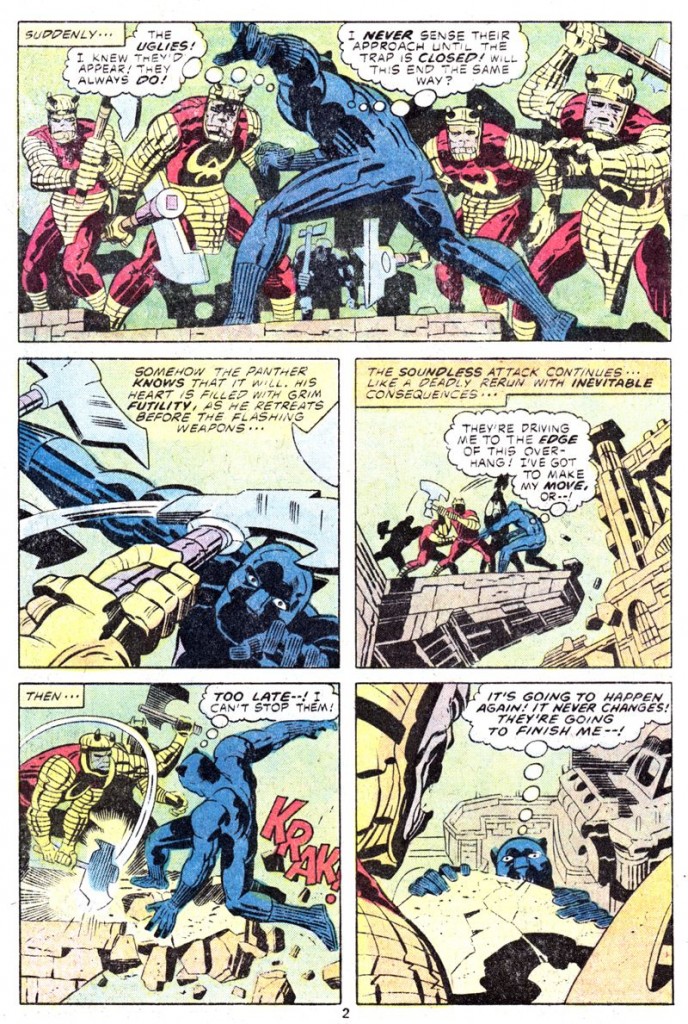 Another of the royal family, Khanata, is captured by the mysterious Kiber, forcing T'Challa to go against medical advice and again don the costume of the Panther to rescue him.
This last bit of the Panther's saga at Kirby's hand isn't my favourite, mostly because I know we never got Kirby's ending to it. Kirby does still show a lot of enthusiasm in parts, though, so the art is nice.
Mike Royer inks the 17-page story and Joe Sinnott inks the cover.
Published 1978