The penultimate chapter of the "Visual Novel" first sees Morgan have Elmo Frye use his powers to erase any film recording of their battle as giants from the previous issue, and then Morgan enters the world of Darius Drumm for their big confrontation. In Drumm's world, Norma is still being held captive, and there's an army of pseudo-Drumms who practice his philosophy of "self-denial". Morgan and Norma are able to take them easily, earning some sarcastic clapping from Drumm: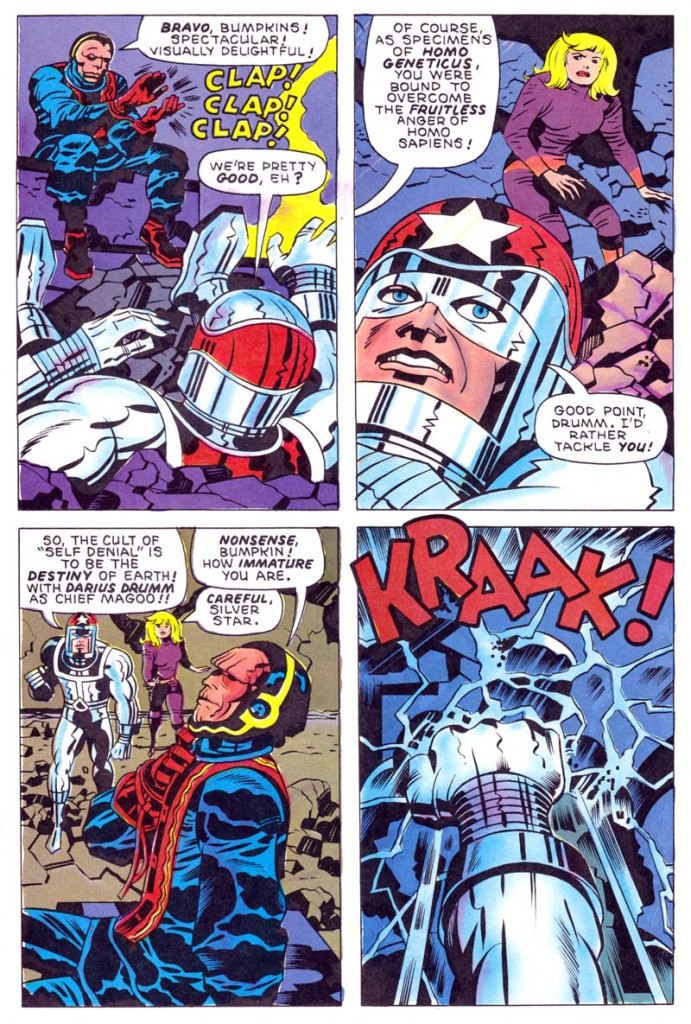 Drumm then reveals his ultimate goal is to scour the Earth that spawned his hated father, setting up the big "Angel of Death" finale.
Like all of this series, this issue is kind of uneven. Several clever ideas, a few weird bits of humour that work and a few nice visuals, but other bits fall flat, or don't quite seem to convey what Kirby was hoping they would.
D. Bruce Berry inks the cover and 20-page story
Remember, TwoMorrows releases the Silver Star Graphite Edition later this year.
Published 1983