One 6-page S&K reprint in this issue, "Girl Who Walked on Water" from BLACK MAGIC #11[v2n5] (1952). Two guys in a mail order firm discover a young girl who is able to walk on water or up walls, simply because she doesn't believe there's any reason she shouldn't be able to.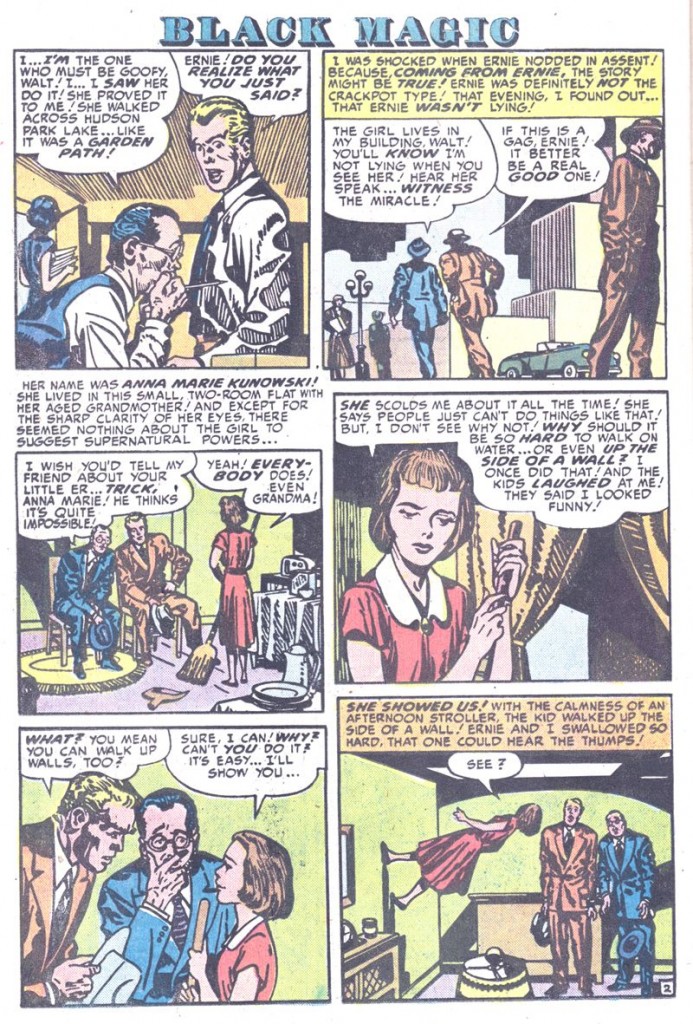 They see the money-making possibilities in this immediately, but unfortunately before they're able to arrange a demonstration for the press a young neighbour of the girl sees her walking down a wall and attempts the same thing, getting badly injured. This shakes her confidence so the next time she tried water-walking she has, for the first time, the idea in her mind that she might sink, and so of course does.
A clever little story, with a lot of nice visual touches, including a really great panel where one of the men has to rescue the drowning girl at the end, plus the little details in the girl's cramped little apartment. Some funny captions, as well, like "my thoughts ran wild and merged and frothed and hissed like soapsuds lurching from one side to the other of my reeling brain".
Published 1974