In addition to Challengers of the Unknown and Green Arrow, Kirby's stint at DC in the 1950s saw him do 30 short stories and some covers for the various fantasy and science fiction anthologies.
Several of those stories were reprinted in the 1970s, including this one in HOUSE OF MYSTERY #199.  Originally printed in MY GREATEST ADVENTURE #17 as "I Doomed the World", here it's called "He Doomed The World" to accommodate the introduction by host Cain.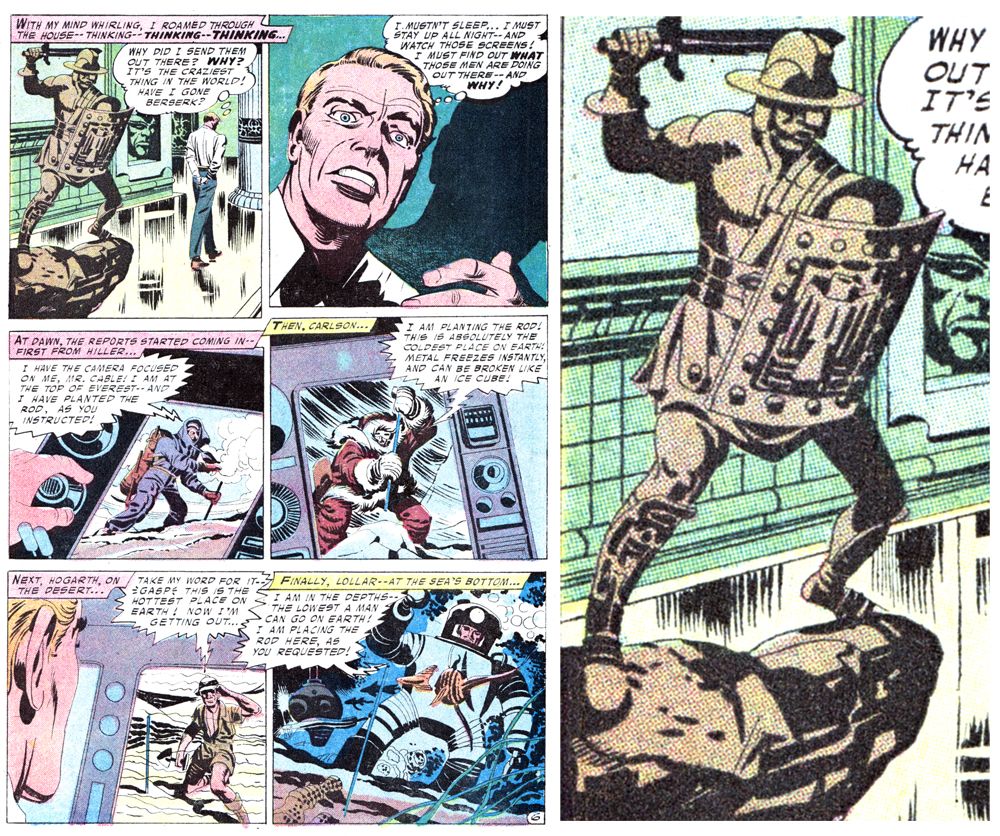 The story is a typical not-entirely-plausible ending story, where a rich inventor is hypnotized by aliens to send four explorers to the extremes of the Earth in a plane to destroy the world. The art is excellent, though, with lots of detailed images. I especially like the panel highlighted in the scan there, where Kirby draws this incredibly good looking and complex statue. There's really no reason for that to be there, but I kind of like that he goes to that extra effort.
Published February 1972.