Another debut issue without a follow-up (although parts of the story were later integrated into the greater DC Manhunter mythos by other creators). The story opens up with a bang, as the Manhunter confronts Chopper, a killer obsessed with his cave of disembodied heads and masks. Some weird images in those pages.
We find out that this Manhunter is aging, and fears he might be the end of a long line of Manhunters, but fate intervenes, giving public defender Mark Shaw an ancient lion medallion, so he becomes the new Manhunter and plans to take care of mob boss The Hog.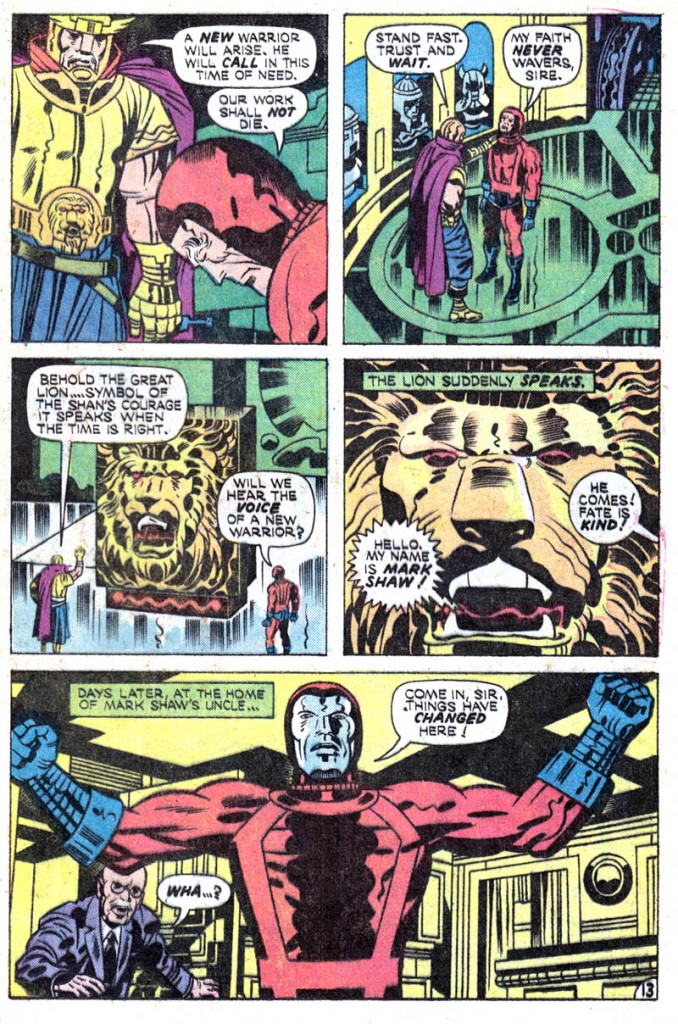 D. Bruce Berry inks the 18-page story, and the cover is a modified version of the splash page (flipped and with a few other changes). Kirby also writes a text page for the back.
Published 1975