Devil Dinosaur makes a brief trip to modern day Nevada in this final issue of the series, as he falls into a mysterious time-warp in the forbidden pits of the Valley.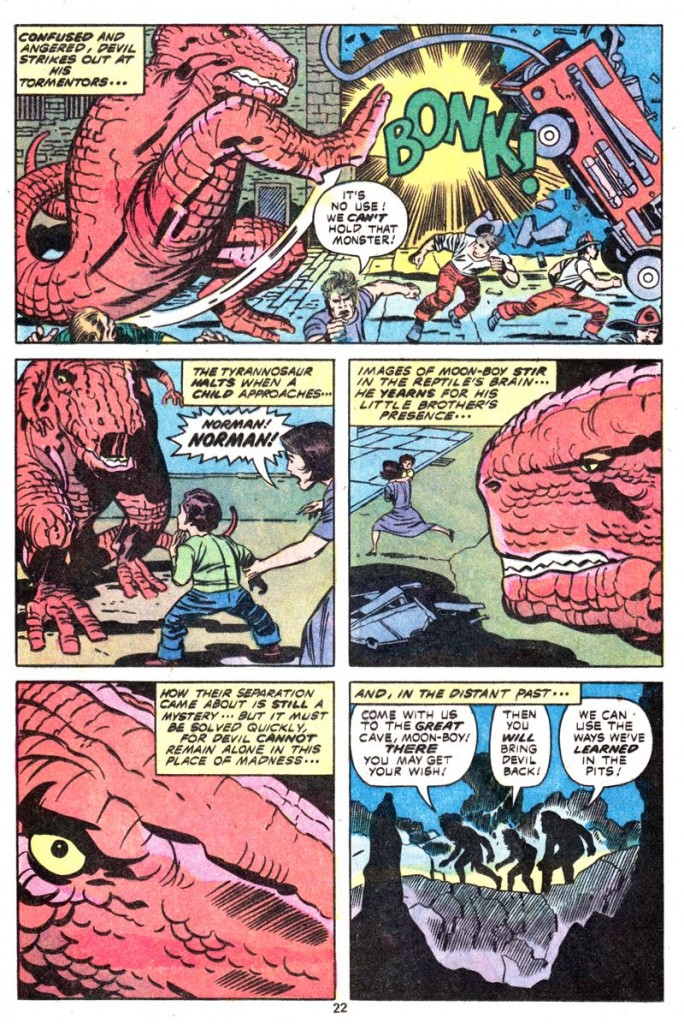 Fortunately, with the help of the Hag and her son, Moon-Boy is able to bring Devil back where he belongs, and they depart for greener places. As did Kirby, with this issue marking the end of his 1970s tenure at Marvel, moving to animation full time for the next few years. "…and thus endeth the Chronicle…"
Seeing Devil rampaging through modern America is pretty cool, although I thought that less was done with this story than I'd have hoped for. Another victim of the tiny page counts of the era, I guess.
Mike Royer inks the 17-page story and John Byrne inks the cover.
Published 1978