No, I'm not entirely sure what the deal with the Black Racer is either. I'm sure Kirby had something unrealized planned for the character/concept, but we'll never know. Anyway, in this story the Racer, an envoy of death, pursues Lightray, but is redirected to Earth by Metron, where he's drawn to paralyzed Vietnam vet Willie Walker, who takes his role as an aspect of the Black Racer.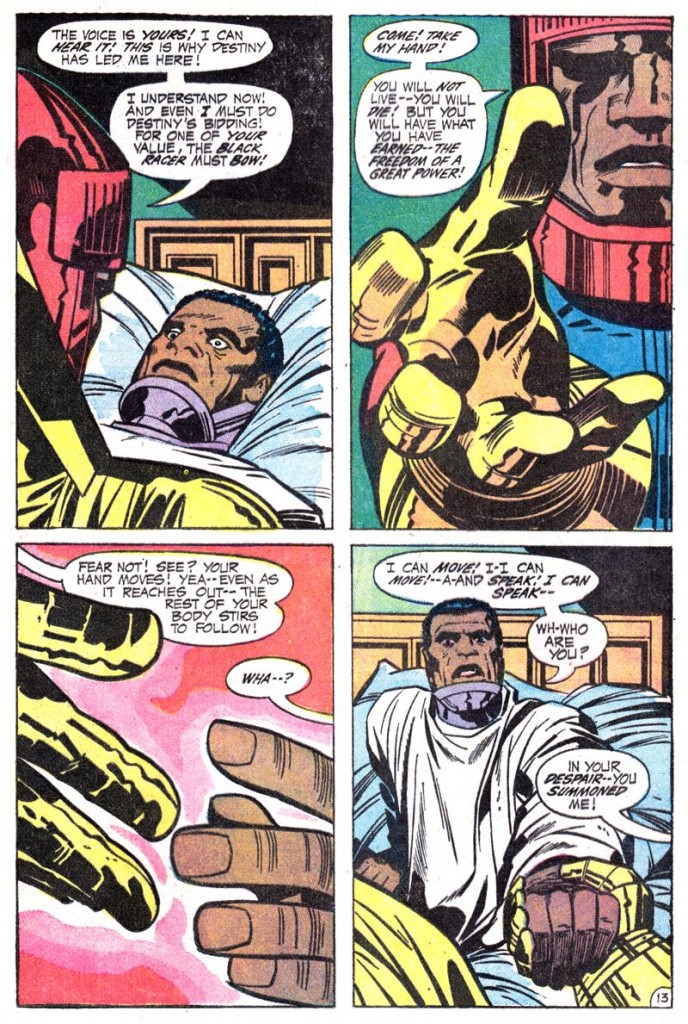 I may not understand it, but that's some pretty art. Elsewhere on Earth, Orion and Dave Lincoln pursue the local gangs that have been recruited into the plots of Apokolips.
Colletta inks the 23-page story and cover (which features a photo background of a cityscape).
Published 1971