Three Kirby/Ayers stories and one cover reprinted from 1962 in this issue.
The cover and lead story are from RAWHIDE KID #30. "When the Kid Went Wild" features a favourite plot device of comics of that era, the hypnotist (there were a lot in the super-hero books). The hypnotist in question is Spade Desmond, who comes to town and uses his powers to get free drinks and embarrass people. When the guns come out he's too distracted to use his powers, so the Kid helps him out. Desmond is pretty ungrateful, though, and decides to bring the Kid under his powers.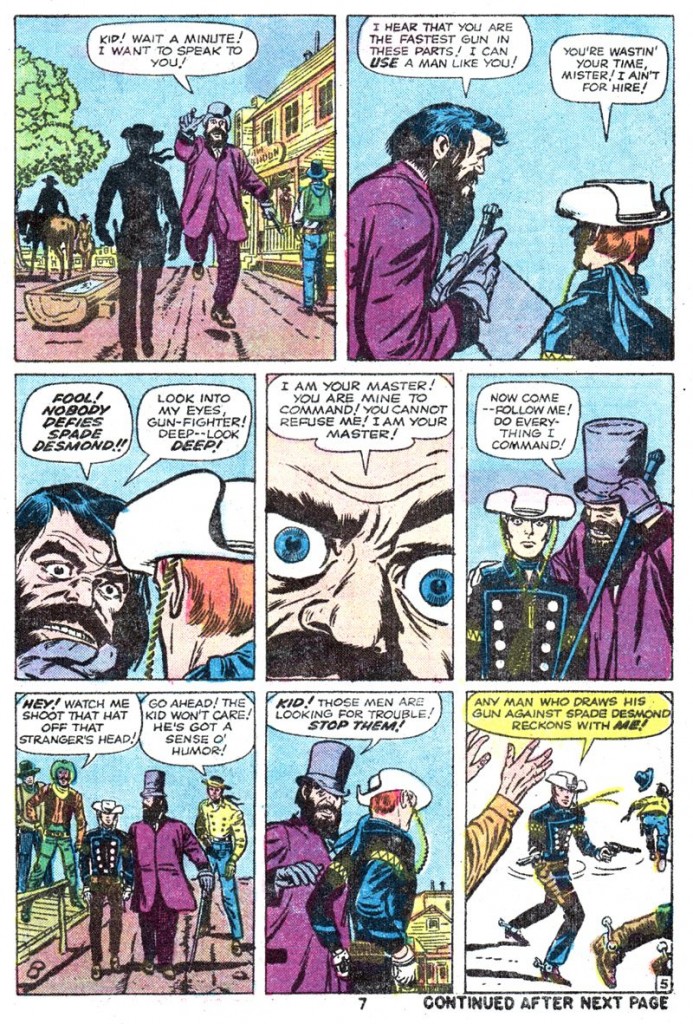 I love that middle panel. Those Kirby extreme close-ups are always fun, and this one especially so. He uses the Kid's reputation to do some robbing, until finally he tries to force the Kid to cross the one line he refuses to.
The other two stories are from RAWHIDE KID #27, "The Man Who Caught the Kid" and "The Girl, The Gunmen, and the Apaches", which I talked about from a prior reprint. A good variety of the types of adventures the Kid encounters in this issue.
Published 1976