A reprint of the Torch story from STRANGE TALES #108 (1963) in this issue, where, in a theme borrowed from many of the monster/fantasy stories, the villain, a two-bit counterfeiter captured by the Torch, comes across some magic paints left by aliens while escaping from prison. His goal is then revenge, so first he recruits some fellow criminals.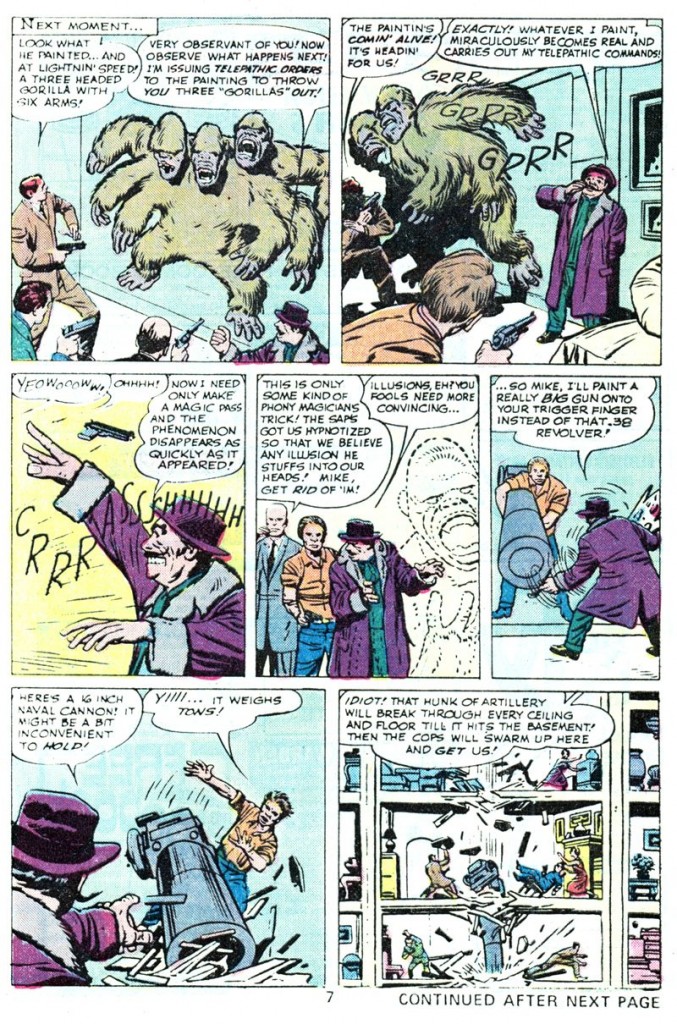 Nothing establishes supremacy among villains like pulling a three-headed six-armed gorilla off the wall. I also like the giant gun crashing down through three floors. This kind of villain always gives Kirby a chance to draw some weird stuff an fun monsters. Of course the villain's hubris proves to be his undoing.
Dick Ayers inks the 13-page story.
Published 1975