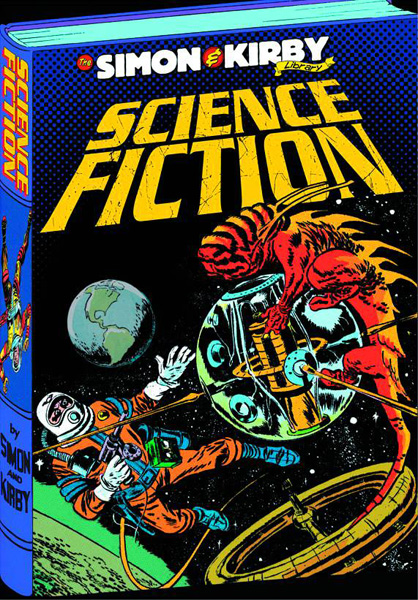 Apparently the long awaited new volume of Titan's SIMON & KIRBY LIBRARY line, SCIENCE FICTION, is out now, featuring the team's work on Blue Bolt, Race For The Moon and some great stand-alone science fiction stories like "The Cadmus Seed". Should be good. There's a sample Blue Bolt story over here.
Order from Amazon here, or from any bookseller using ISBN-10: 1848569610 or ISBN-13: 978-1848569614. I don't believe comic book stores ordering from Diamond have it yet, but should soon, and they can use order code DEC121235 to get more.
The next volume, HORROR, featuring stories from Black Magic and Strange World Of Your Dreams, is currently listed as scheduled for March of next year.