When I talk about Jack Kirby artwork on WWII flag-draped super-heroes of military rank, you know I'm talking about…
Captain Freedom?
Yep. Kirby did a bunch of covers in 1942 for this Harvey Comics character who appeared in SPEED COMICS. Don't know too much about the character, he was apparently a newspaper publisher named Don Hudson who sometimes had a kid gang group the Young Defenders helping him. The handful of covers Kirby did were certainly good (though there's some disagreement over which are S&K and which are Simon solo).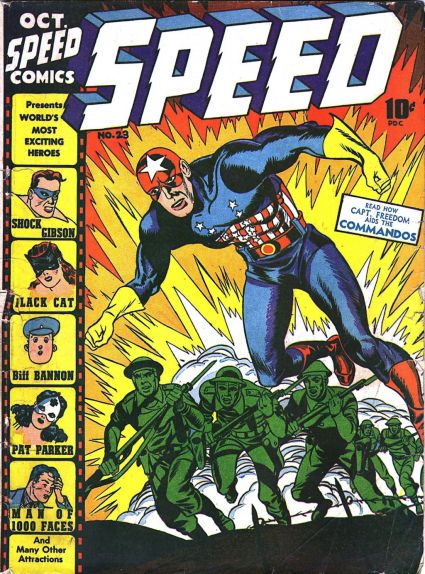 The original art for this cover was up for auction a while ago. Check out the scan here.
Published 1942