Okay, enough with the video interlude, back to print (although I should have at least one more video bit in the next week).
This short story from late in Kirby's Silver Age stint at Marvel is one of the few stories he wrote solo there before the move to DC, where scripting his own work became the rule rather than the exception. It's a quick 6-page story about a military pilot who crashes in Red China and is pursued by a mysterious figure.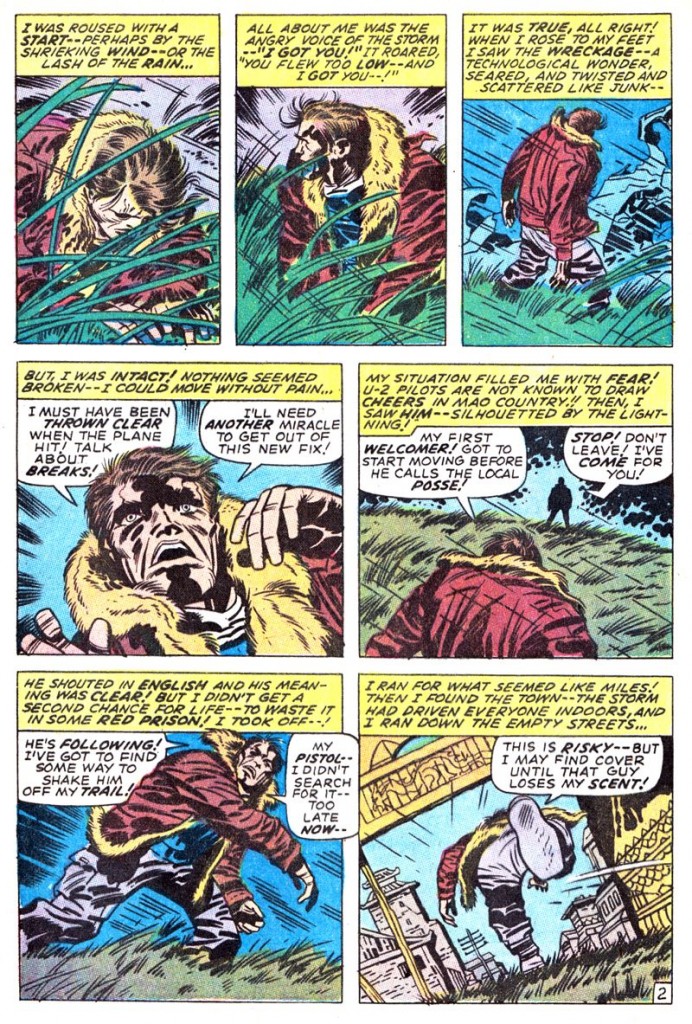 This ends with a mystical twist, as it turns out the pilot died and the figure is just his benevolent guide to the afterlife, sort of like the Black Racer without the skis. An interesting story, a lot more like Kirby's earlier BLACK MAGIC work or upcoming SPIRIT WORLD than most things he would do at Marvel. Some really nice visuals, especially with the "walking through walls" effect at the end of the story and on the cover.
John Verpoorten inks the story, and it's a really nice job, especially the interesting half-tone effect on the mysterious figure on the splash page. Bill Everett provides the inks on the cover.
Kirby's other CHAMBER OF DARKNESS script, "The Monster", with a more complicated history, was covered in this post.
Published 1970