THE DEMON was a bit of an uneven book, but had some clever stories with great artwork (inked by Mike Royer) throughout.
This fourth issue is the first of a two-part story pitting Etrigan against some foes of his master Merlin. As is typical in Demon stories, the more interesting stuff occurs with the Jason Blood and friends (Randu and Harry in this issue) sequences, while the Etrigan segments provide some great action.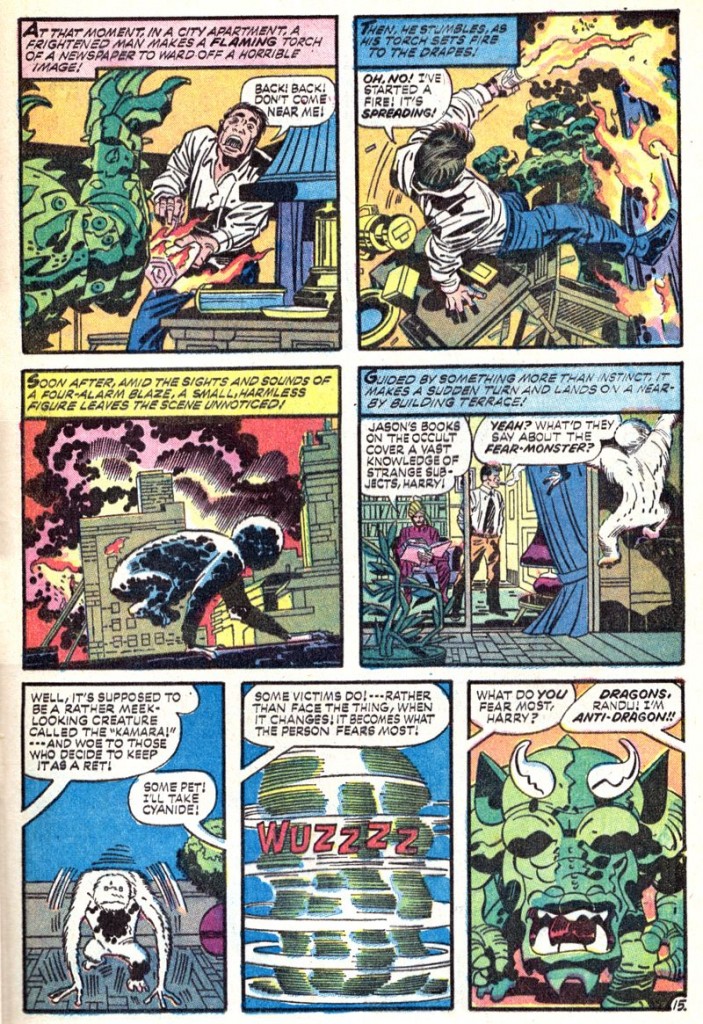 One of the interesting concepts that Kirby introduces here is the Kamara, a "Fear-Monster" that feeds on terror while disguising itself in the form of a meek white monkey. Of course, the Moore/Bissette/Totleben team would clearly find some possibilities in that a decade later and use the character in an early issue of their SWAMP THING run.
Published 1972