Reprinted from STRANGE TALES #94 (1962) is this 6-page Kirby/Ayers story. Some leakage from an atomic experiment winds up in the garden of millionaire Lucius Farnsworth, which is tended by George, a talented if somewhat tame gardener, who's happy to stay as a gardener rather than open up his own landscaping business, as Fansworth urges. The radiation cause one plant to mutate into an intelligent weed.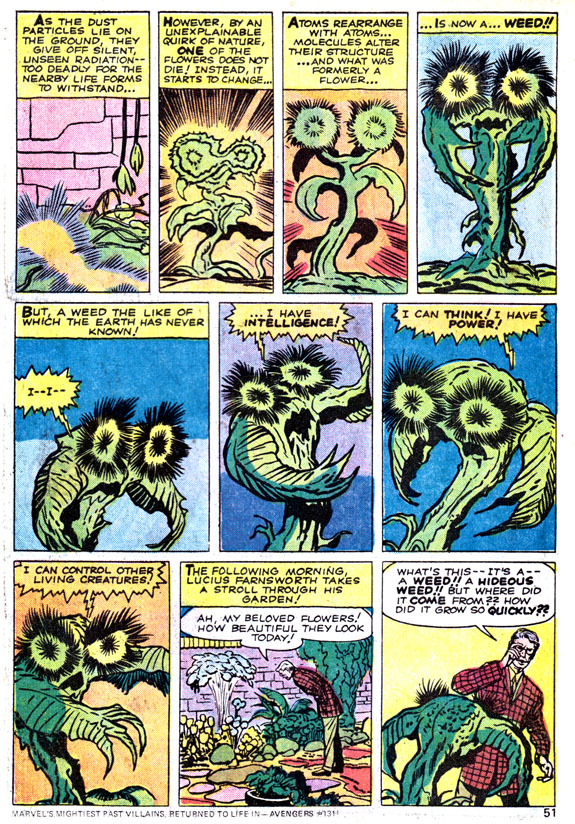 Now that's a great transformation scene. Anyway, the Weed develops mental powers and a desire to rule the world, so it makes Farnsworth sleep while it rests to build its powers. Fortunately George comes by and chops down the Weed, not realizing that he's saving the world. Farnsworth comes to the realization that everyone has their place in the grand scheme, or something like that. It closes with another one of those "world balloons" with a shot of the Earth with some dialogue coming out if it.
This is a really attractive story, with some nice background artwork, and a nice looking creative monster. One of my favourite of the monster stories of the era.
Published 1975