Since I was leafing through my various old digests, I figured I'd post about the few other Kirby stories I have, stories I've subsequently got better copies of. Almost all the digest reprints of older work were modified to some degree, and they weren't printed on the best of paper.
This issue's theme was "Secret Origins", and reprinted THE DEMON #1 from 1972, which I previously posted about here. As I mentioned then, I love the double page spread from this story, one of Kirby's best, and it still looks nice at this size.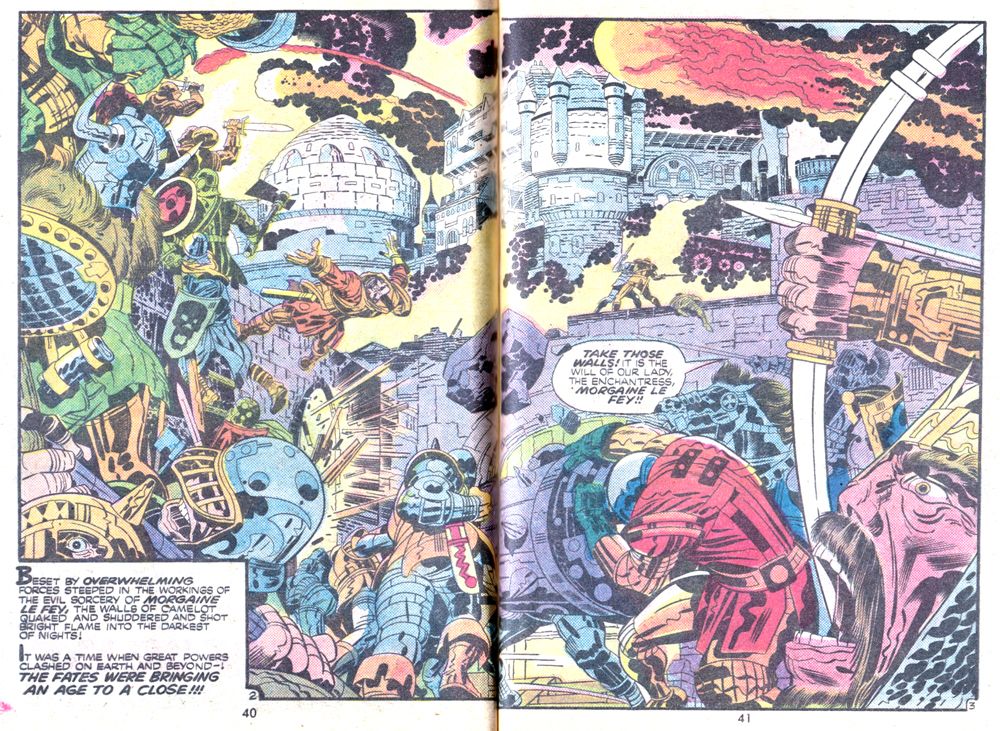 This was the way I originally read the story, and I read it several times. Man, is this stuff overdue for a nice reprinting.
Published 1980