Another DD classic, this issue sees Devil and Moon-Boy out looking for Moon-Boy's people, the Small-Folk, while they're being tracked by the Dino-Riders, who are impressed that Moon-Boy has been able to tame such a large beast. As Moon-Boy finds his people and tries to convince them that Devil isn't dangerous, the Dino-Rider's attack.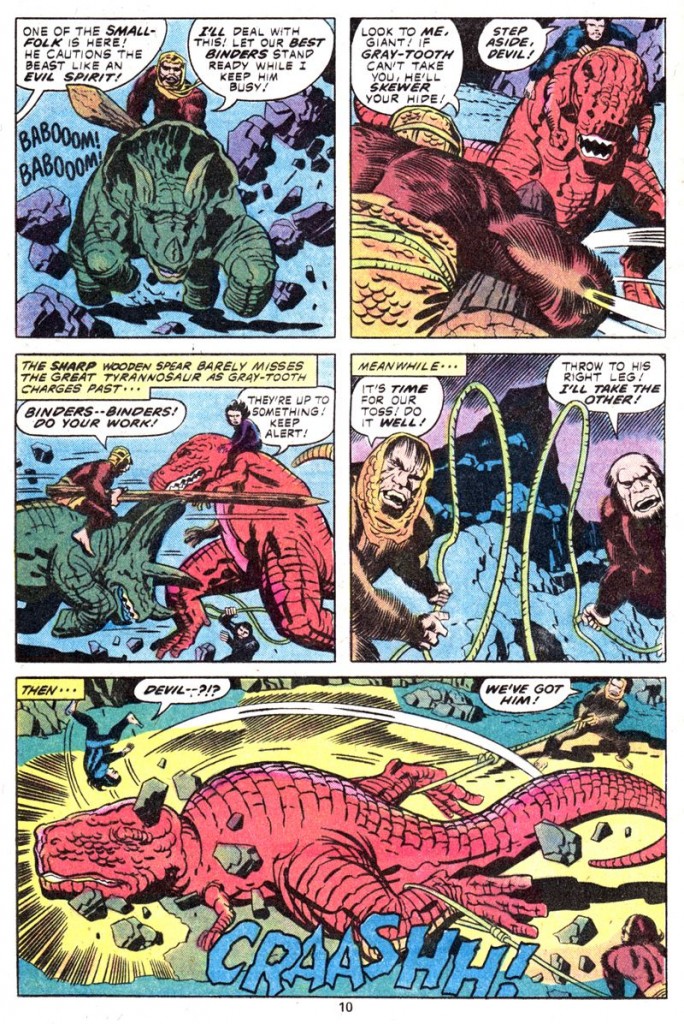 Devil is captured, and they attempt to break him with various types of physical and chemical abuse, but DD is having none of that. Meanwhile, Moon-Boy convinces his people to help drive the Dino-Riders out of the valley and leads the assault. Devil finally frees himself when the head Rider, Gray Tooth, is threatening Moon-Boy, and makes short work of Gray Tooth and his mount.
As usual for DD, the story is simple but fun, with some good excuses for action, and some nice scripting for Gray Tooth and the other Dino-Riders in this issue.
Mike Royer inks the 17-page story, and I was a bit surprised to find out when I looked it up on the Kirby checklist that Walt Simonson inked the cover. I don't really see it, but then I'm familiar with Simonson's more distinctive later style. It does look nice.
Published 1978