A few years ago Graphitti Designs re-issued many of the t-shirts Marvel produced in the 1960s, most of them having original Jack Kirby art.  More recently they did a Galactic Bounty Hunters shirt, still available.  Now, they're getting into some of Kirby's DC characters: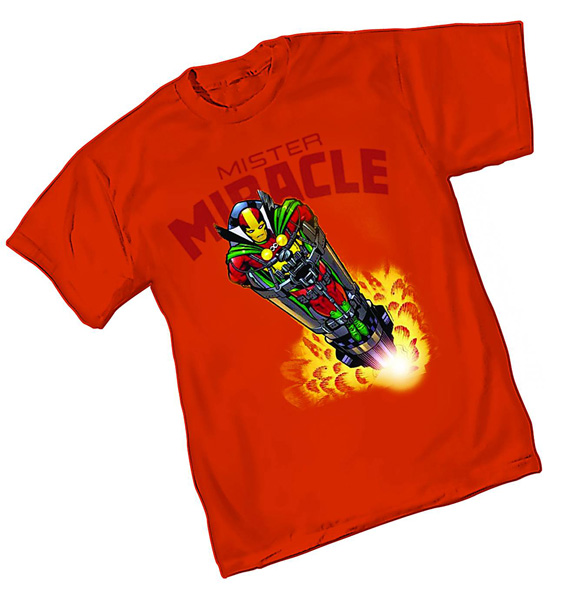 Page 374 of the July 2010 Previews if you're asking for it at a comic shop, no doubt soon to be added to the Graphitti website for ordering as well.
Those are nice, but I'm a bit surprised they didn't go with a Darkseid for the initial offering.