The purpose of this weblog is going to be a bit specialized. I hope to eventually write a little something about every Jack Kirby comic, magazine or book in my collection. That currently numbers about 900 items and steadily growing (out of 3000+ items that it could include, but most of those I don't have are outside my price range, stuff I have reprints of or trivial things like books with just Kirby covers), so that's probably 3 years if I manage to do one a day, realistically much longer.
No particular reason for this. Just a reason to read a bit of Kirby every day, a reason to do a little bit of fun writing and hopefully get some awareness out there of the length and depth of Kirby's career.
And if you've wandered here and don't know who Jack Kirby is, stick around and see.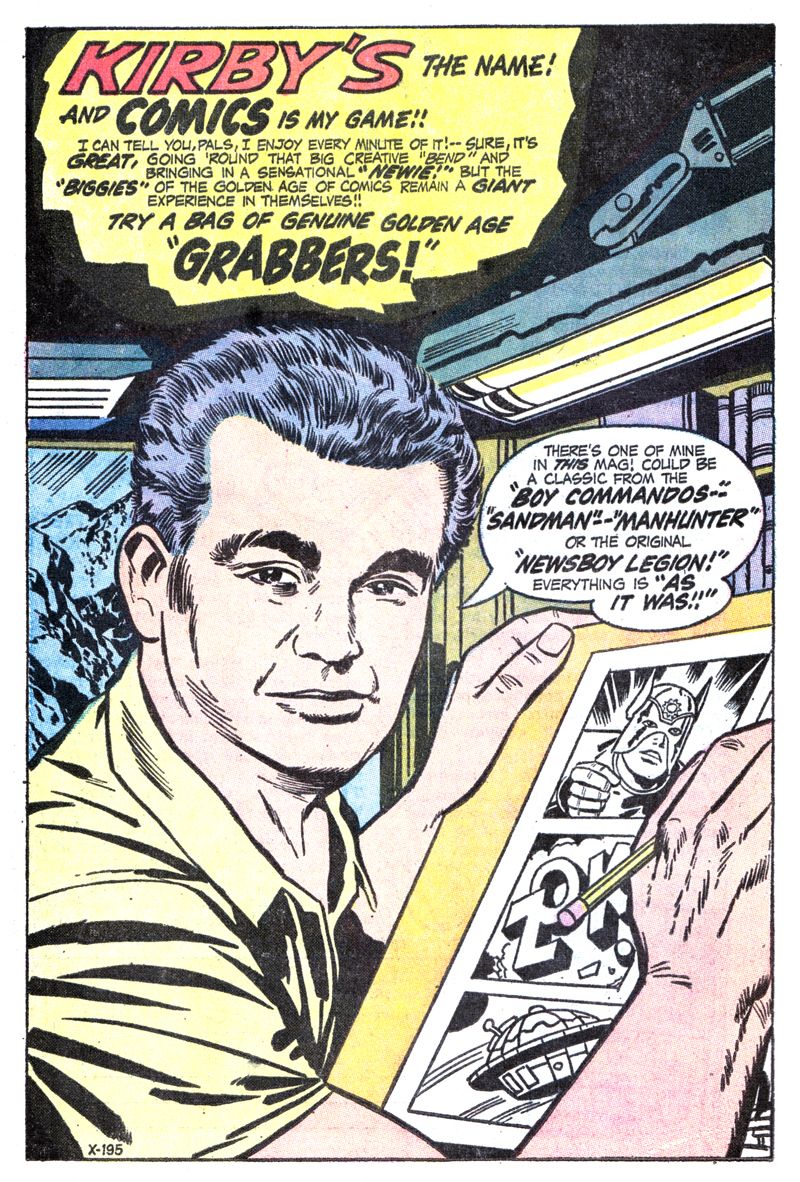 That's one of Kirby's self-portraits, naturally, announcing the golden age reprints that backed up his Fourth World books. Inked by Vincent Colletta, so, you know, but still good looking.
Hope you enjoy.
Bob