In 2005, Mecca Comics Group has scheduled two autobiographical graphic novels by Dick Ayers in February and May. Presumably his time as one of Kirby's main inkers in the early 1960s will figure into the middle of the second volume, which covers 1951 to 1986.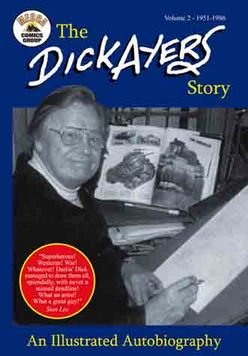 They're also publishing a new Ayers western comic, CHIPS WILDE – THE WILD ONE in March.
Quite a few preview pages from all those books at the link.