On this day in 1917, Jack Kirby was born, and of course proceeded to change the way comics were done multiple times in the decades that followed.
The picture below, which appeared on the back of many Eclipse comics in 1986 as part of an effort to get Kirby some recognition (and his artwork) from Marvel, is one of my favourite photos of Kirby.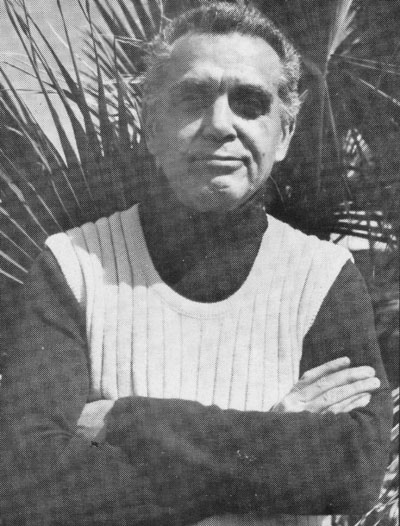 Look for a few more posts later today, and this post to be updated with links about Kirby's birthday. If you see any before I do, feel free to post them in the comments.
A few of the links:
Mark Evanier
Comics Reporter
Gad, Sir! Comics!
Sean Kleefeld
The Beat
Blog@Newsrama
Larry Marder
The Metabunker
Beaucoup Kevin
4th Letter
Entrecomics
House of Duck
Thought Balloon
Estoreal
Comics Oughta Be Fun
Ich Liebe Comics