This issue features a reprint of the 10-page Captain America story from TALES OF SUSPENSE #94 [1967], the Kirby/Sinnott story that introduced the world to the glory that is MODOK.
More importantly, someone had the good sense to enlist recently-returned-to-Marvel Jack Kirby to do a new cover for the issue. The original featured MODOK as almost an afterthought, stuffed in a corner of the background. This one, though…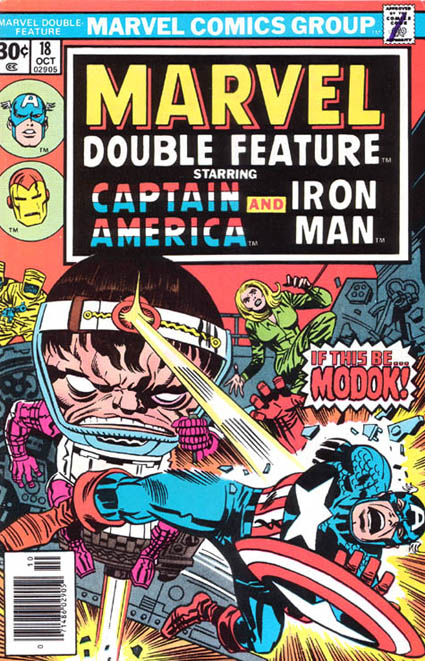 MODOK in all his big-headed, floating-chair, brain-blasting glory. Can Cap possibly hope to survive?
Frank Giacoia inks this cover.
Published 1976