This issue has a reprint of the 7-page Kirby/Ayers story "Trapped by the Bounty Hunter". RAWHIDE KID #26 [1962]. The Kid is nervous around town, knowing a bounty hunter is after him but not knowing who it is. Leaving town, he falls for the oldest trick in the book, an hombre pretendin' to be thirsty for some water.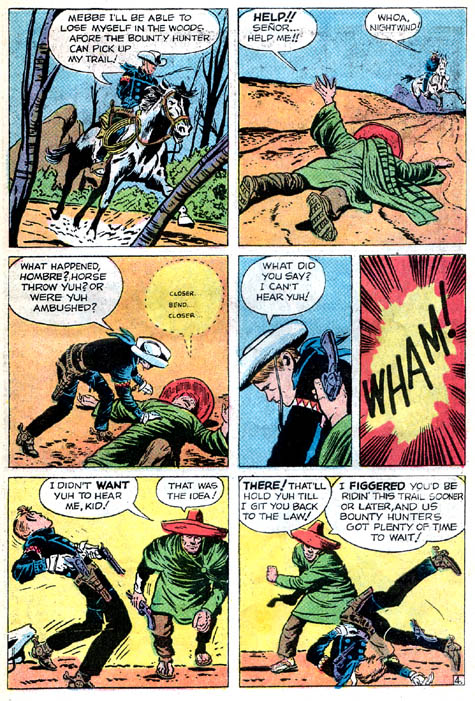 While taking him in, the bounty hunter gets ambushed by some outlaws. The Kid of course won't let them kill the hunter in cold blood, and saves his captor, earning his freedom and a promise that the bounty hunter will quit his job.
The Kid sure did end up making a lot of friends in his time on the run. You'd figure a couple of them might have been able to help him clear his name or something. Anyway, nice little story with some good western gunplay.
The Kirby/Ayers cover to this issue is also from RAWHIDE KID #26.
Published 1973