Two Kirby drawn entries in this issue of DC's character index series, both inked by Greg Theakston.
First up is Willie Walker in his largely unexplained guise as the spirit of death among the New Gods, the Black Racer. Pretty good collage of images, although, yeah, that cosmic skier thing still looks weird.
Going back a generation we get the Boy Commandos and their adult sidekick Rip Carter, with a wartime action pose and headshots of all the members, including the lesser known post-war replacements Tex and Percy (oddly appearing in the war scene, as if they helped liberate us from the axis powers).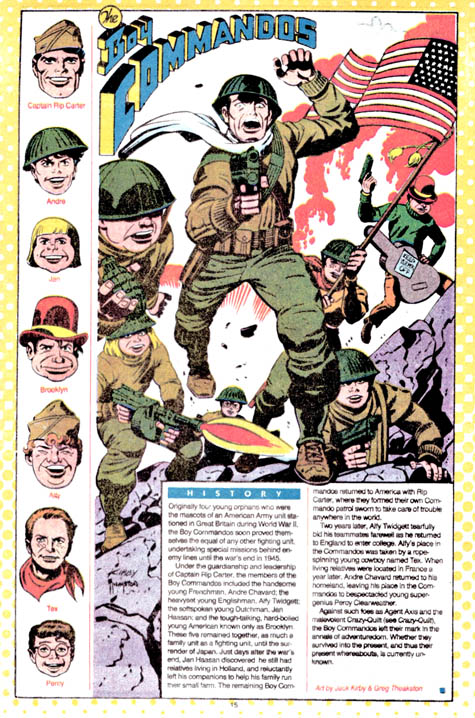 Published 1985