Well, of course a master plan against Ant-Man would involve an aardvark. They didn't call him Egghead because of the shape of his head, apparently…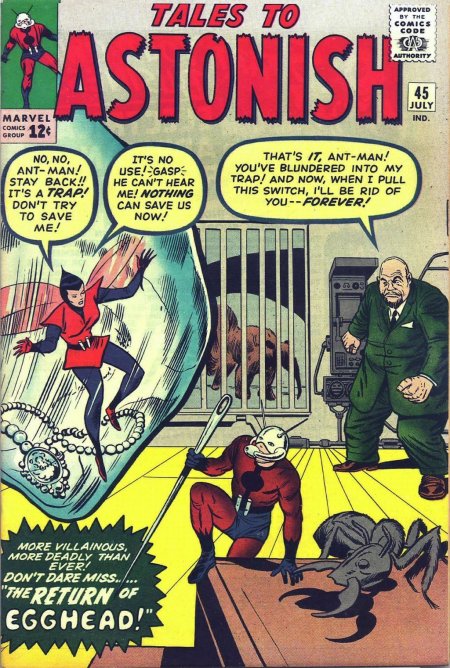 Or maybe it is the shape of his head.
Dick Ayers inks this cover, which does have a nice ant there, and a good use of a giant needle for perspective. But you can see why Ant-Man only lasted a few more issues before going to the more dynamic Giant-Man.
Published 1963