This story opens up with a flashback to a combat ritual some years ago in Wakanda, where the ruling Panther took on various challengers in hand-to-hand combat. A brilliant two-page spread highlights that battle.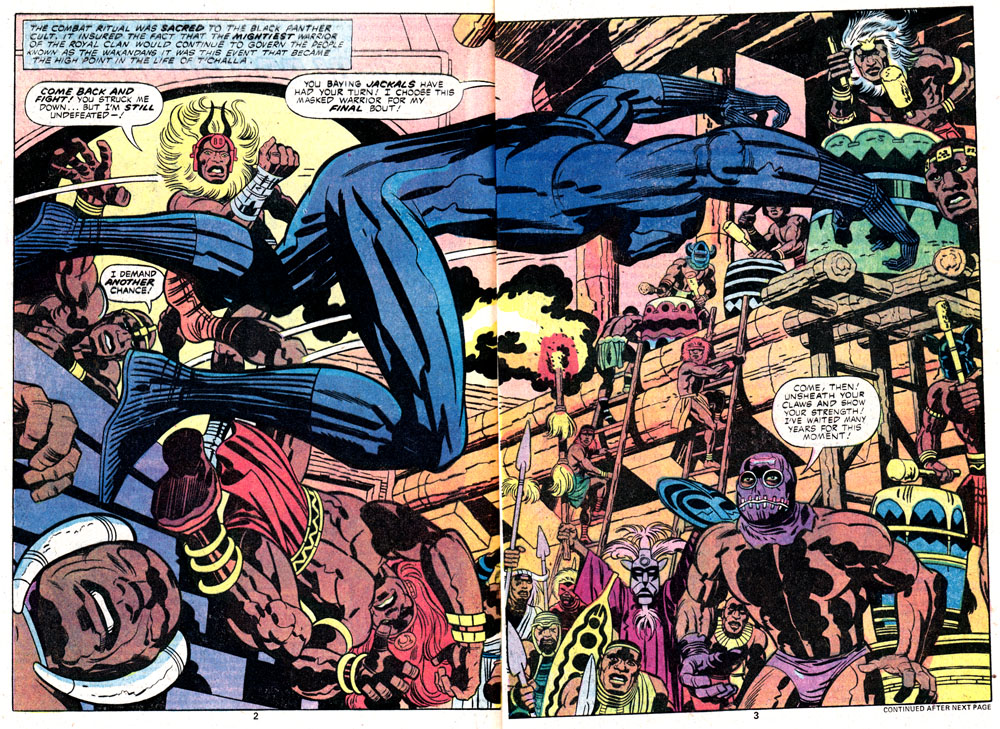 Following the flashback, we get two storylines. T'Challa is flying back to Wakanda when he rescues two men who turn out to be gangsters. They cause his helicopter to crash and T'Challa finds himself stranded in North Africa with the surviving gangster, Scarpa. Meanwhile, in Wakanda, the regent N'Gassi gathers together some other members of the royal family to battle Jakarra, now mutating to monstrous form by exposure to Vibranium. They're all uncertain of their ability to help, but rise to the challenge when Jakarra attacks, and resolve to defeat him.
An entertaining start to the "Black Musketeers" storyline in the title. I especially like the background scenes given for T'Challa's history.
Published 1978