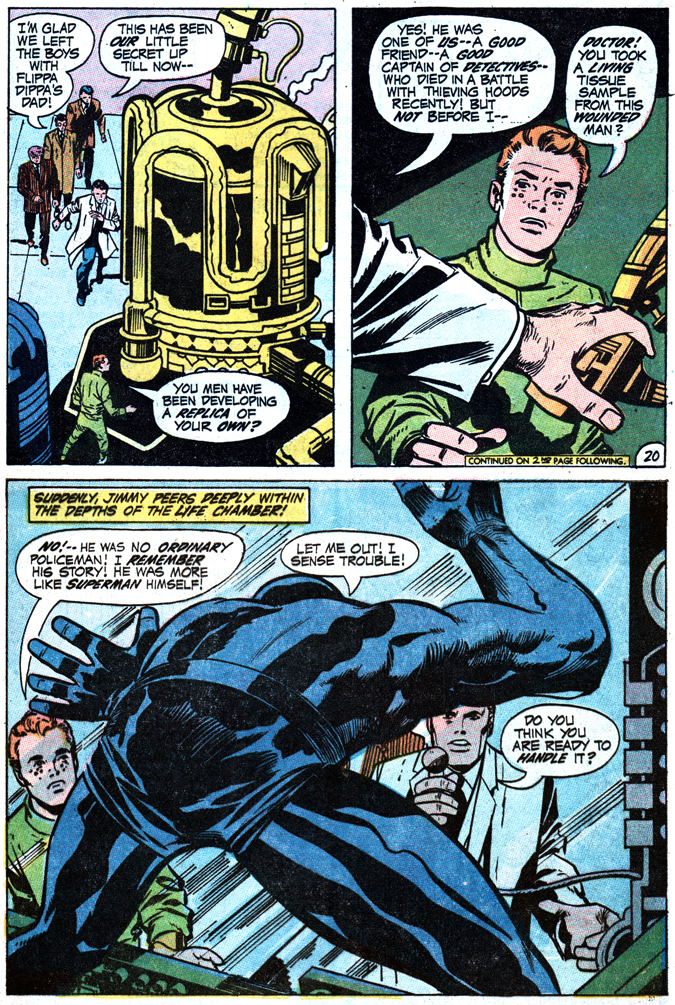 Just what have the former members of the original Newsboy Legion been up to at The Project? What could possibly bring a teacher, geneticist, social worker and medical doctor together at the U.S. super-secret scientific facility? (Mr. Dippa? Apparently he's a babysitter!) The mystery begins to be answered as the men entrust Jimmy by revealing a personal project of their own:
In the giant petri dish called a Life Chamber by Jack, their experiment speaks, is agitated, demands freedom! And who can this replica be? The humanoid tells the doctor it is prepared to be released from the growing booth: "Yes, I am strong! Strong! Let me out! My mission is to defend — to protect! You face disaster! Let me out!"
Are you folks ready for one of the biggest debuts in the Fourth World run? Well, watch out! He's almost here!! Hang tight, Kirby fans!!! A Golden-Age "newbie" is coming rightatcha!!!