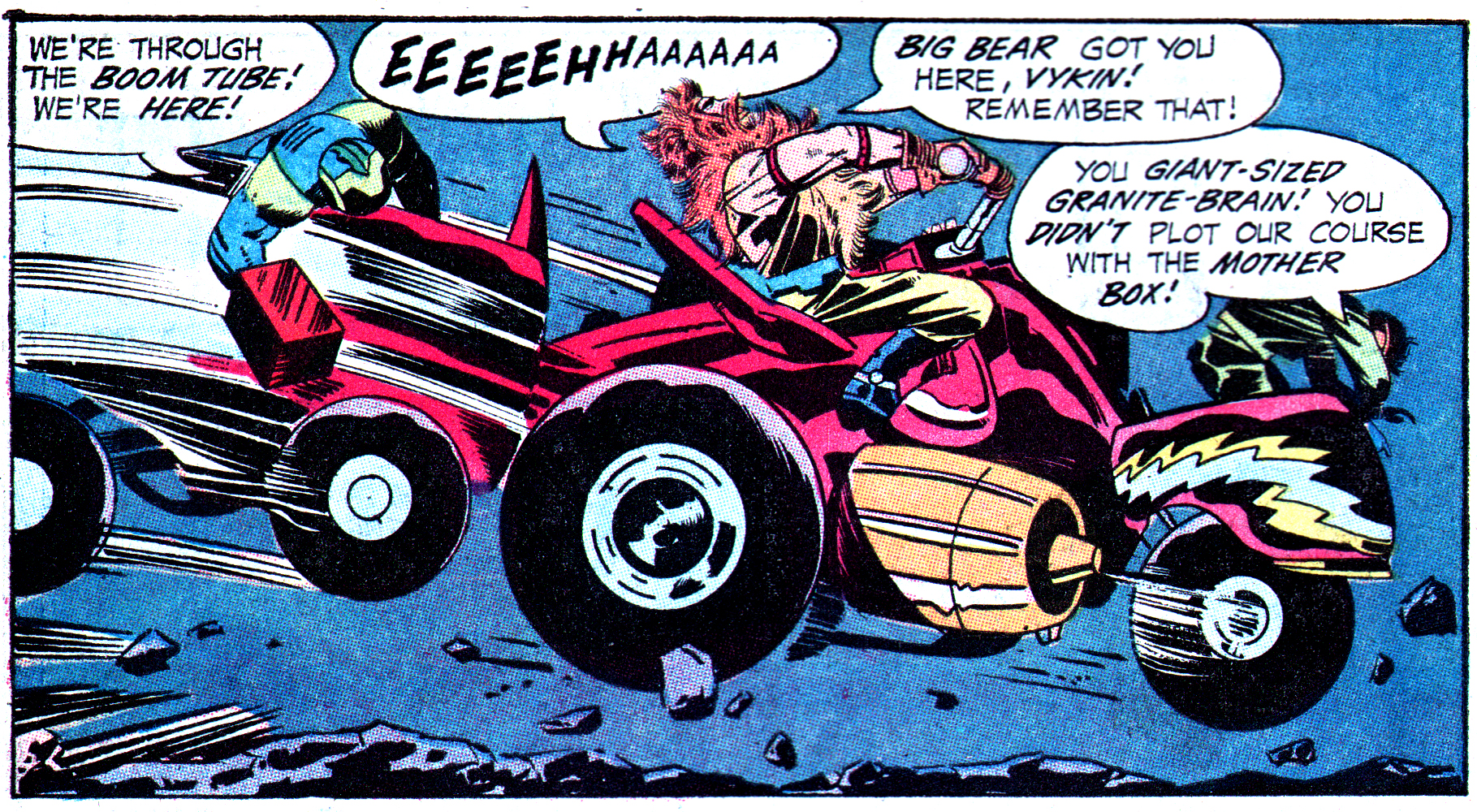 The Forever People's road hog, the Super-Cycle, is a suped-up Supertown Harley Davidson motorcycle — seats fives! — that traverses not only earthly thoroughfares, but also the Boom Tube and the Electron Road, the latter which Beautiful Dreamer describes as, "I-it's like your jet-stream — only a little more complex!!" (Yeah, right, "a little"!).
But the metal beast, helmed by Big Bear (he with the perpetually giant grin who obviously relishes being the driver), is more than just a mode of transportation: It also can shift, Transformer-like, into "fort mode," for self-defense. "On New Genesis," a caption describing the re-arrangement states, "the creed is 'life!!' Programmed to ward off 'death,' the 'Super-Cycle' defends itself!!!" It is equipped with paralyzer guns to keep evildoers at bay…
Seems to me that the supersonic tricycle actually lives, cares about Big Bear & Co., and has the will to survive, whatever the "programming." Ya gotta wonder if Jack could have featured a solo story or two just to this vehicle alone had the series continued. This ain't no "Wheelie and the Chopper Bunch"!