Get ready! Starting Veteran's Day, Thursday, November 11th at the One Art Space in NYC's TriBeCa neighborhood, we'll be offering or new exhibit: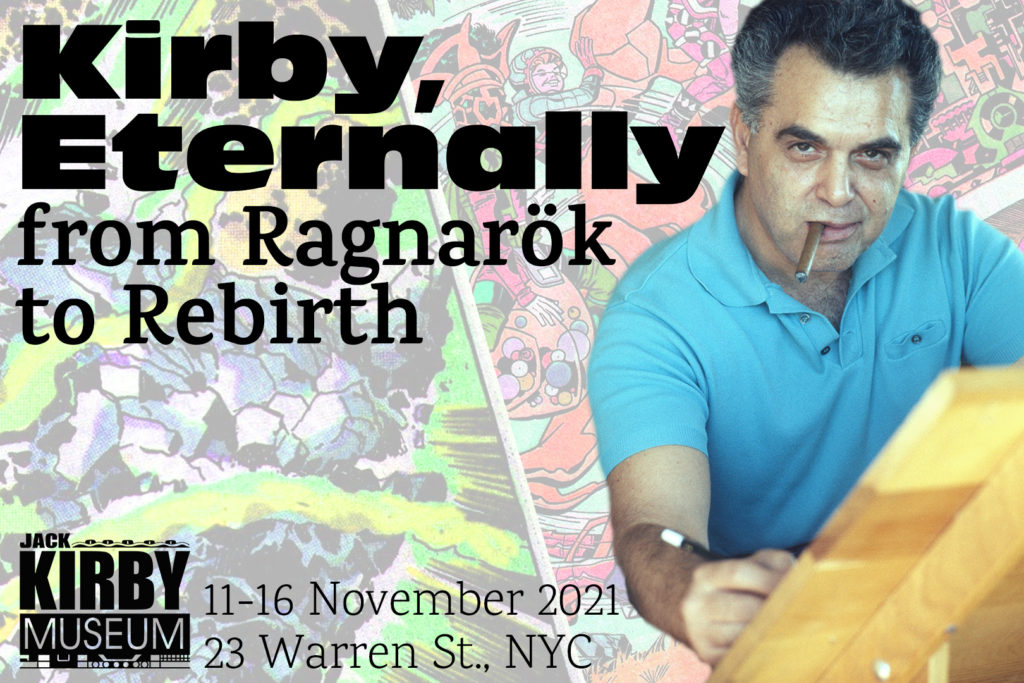 Kirby, Eternally – from Ragnarök to Rebirth!
We'll take a look at how Jack Kirby portrayed impending doom, armageddon, post-apocalypse and rebirth throughout his career, including The Eternals, Forever People, Thor, New Gods, and more. Original art will be on display, as well as reproductions of stories, pencil photocopies and even more!
For our opening day, we're proud to be screening "Kirby At War," which examines Jack Kirby's comics through his experience as a young American soldier in WWII France.
On Saturday the 13th, the Jacked Kirby podcast will be recording an episode.
We'll be presenting readings of Kirby's works, including essays from the Eternals letters pages, comics stories, and more to be determined!
Due to NYC pandemic restrictions, we'll soon be offering a limited # of attendance tickets for some of these special events.
Stay tuned here and on our social media feeds for more details!