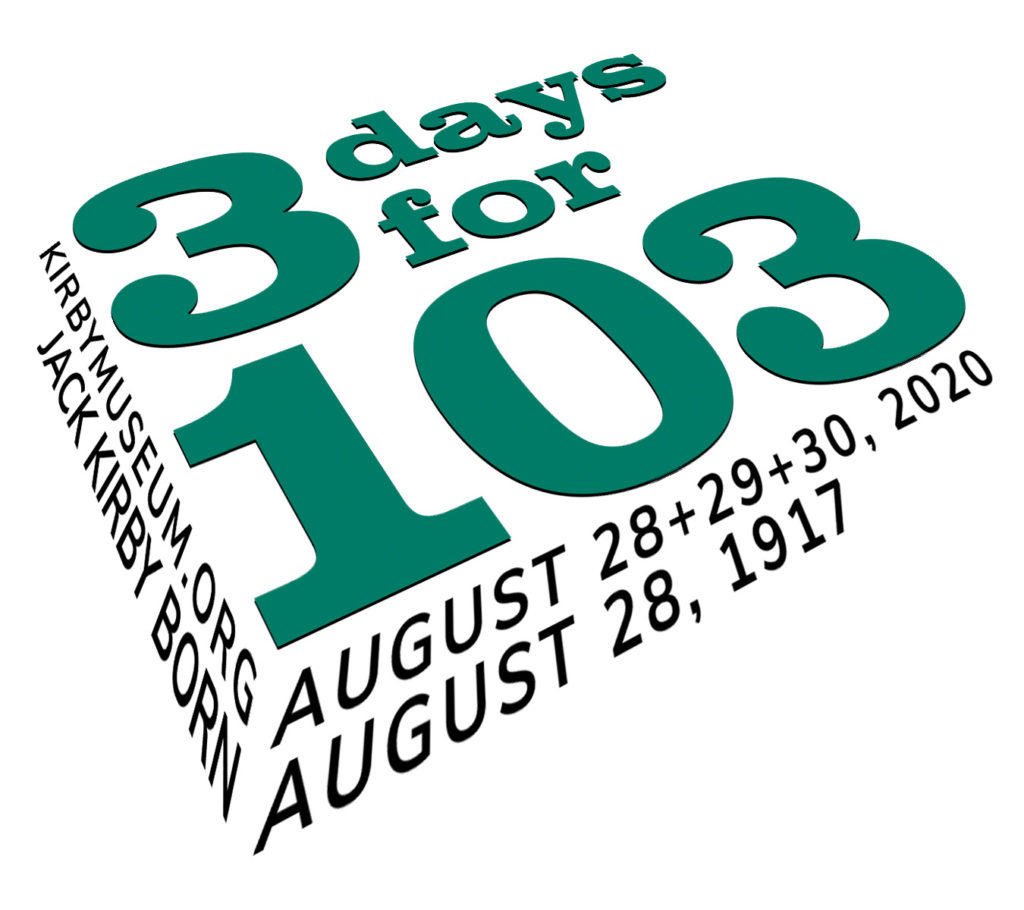 We're happy to announce our "3 days for 103" virtual pop-up!
Starting before noon EDT on August 28th, what would have been Jack Kirby's 103rd birthday, we will open a video channel that multicasts to YouTube, Facebook, and Periscope/Twitter. We'll continue doing so through Saturday and Sunday, too.
We'll be offering tours of Kirby art and other items in our collection, welcoming special guests for a chat and Q&A, and presenting other fun events!
As we solidify the schedule, we will post here, send out a newsletter, and share on Twitter, Facebook and Instagram. It'll be a blast!