…in a tenement apartment on New York City's Lower East Side, Rose Kurtzberg gave birth to her son Jacob…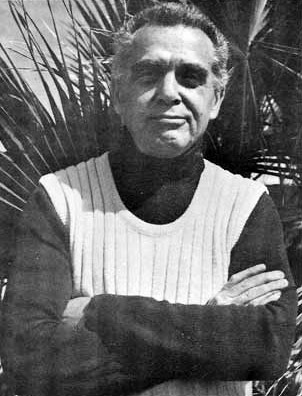 …who became Jack Kirby, visual storyteller, comic book genius, more than just a comic book artist, one of the foremost influences on our culture.
We celebrate Jack Kirby every day at the Kirby Museum, even opening on this date seven years ago.
Here are some things we recommend for today:
As I mentioned in my previous blog entry here, Kirby's granddaughter Jillian has started the Kirby4Heroes campaign, which supports the Hero Initiative in its effort to create a safety net for yesterday's comic book creators. Additionally, the Hero Initiative has recruited comic artists to "Wake Up And Draw" a birthday card for Jack. Follow the fun at #WakeUpAndDraw on Twitter.
Help us open a Jack Kirby Museum for three months on the Lower East Side, by donating to our Brick and Mortar Campaign. We are thankful for the all of the support that has brought us to 50% of our $30,000 goal.
Read Steven Brower's "The Genius of Jack Kirby", posted on The Kirby Effect.
Visit the Kirby portrait gallery that Jason Garrattley has compiled on Kirby-Vision.
Watch videos on the Kirby Museum's YouTube channel.