The Kirby Museum is pleased that a small version of Jack Kirby's only solo-produced autobiographical story, "Street Code" (1983) is included in Keith Mayerson's Neo-Integrity: Comics Edition exhibit at New York City's MoCCA (Museum of Comic and Cartoon Art).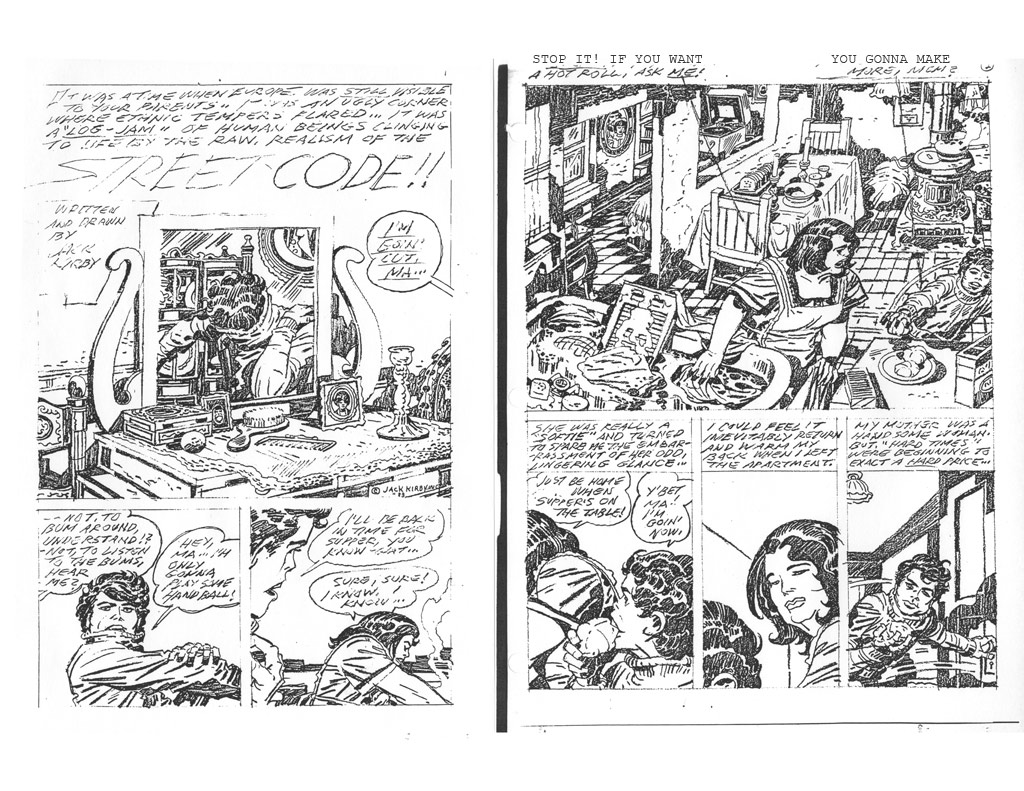 Neointegrity: Comics Edition is an exhibition curated by artist Keith Mayerson that includes over 210 cartoonists, illustrators, animators, and fine artists who work with the spirit and power of iconographic languages. With creators young and old, historic, currently famous, and soon-to-be-famous, the exhibition is also about the community and legacy of iconographic art and its ability to productively influence the world.
Originally conceived as a utopic attempt to begin an art movement, the first installment of the NeoIntegrity show was held in the summer of 2007 at Derek Eller Gallery in New York City. That show incorporated over 180 fine artists, with some cartoonists and illustrators mixed in to breach questions of high and low, rarified and pluralistic. NeoIntegrity: Comics Edition takes the proposal a step further, showing the relatability of creators harnessing the iconographic vehicle to express themselves and to tell stories for a culture to understand itself in order for it to become a better place.