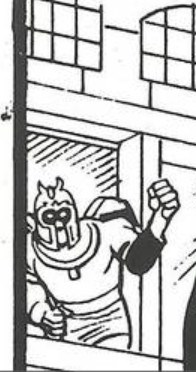 Thanks to Mike Gartland for sending this in. And apologies for my dumb title of this post, it was hard for me to resist. 🙂
Hi Rob,
Found this in my files & thought you'd like to show it to your fans…. Attached is a scan from the original Photostat to the cover of X-Men 11. What's not generally known or seen is that Jack originally had Magneto on the cover, but it was covered up for the final cover run. Why? Who the hell knows…
Anyways enjoy!
Regards,
Mike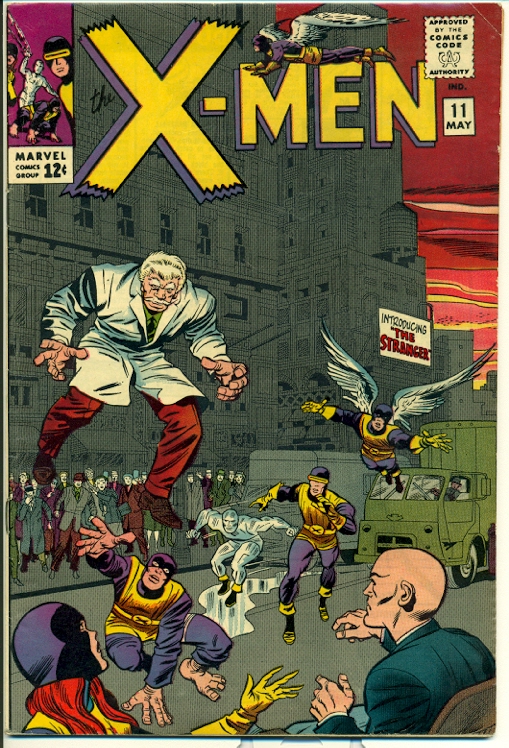 I agree with Mike, who knows what is going on there. Maybe Stan thought the True believers might strain their eyes looking at the tiny Magneto and sue? Great example of a change to Jack's art that I think makes absolutely zero difference to the impact of the final image.
The only reason I can think for eliminating that Magneto image is maybe Lee thought it was too close to the left-margin so if the comic wasn't cut perfectly, the image of Magneto might get folded along the spine. Or maybe Lee felt it was important to make the background one color so the villain pops off the page. Definitely a shame that wonderful Kirby architecture is all grey, that could have had a lot of life to it with some different colors. And the crowd are all colored strangely as well, almost like zombies from the Walking Dead TV show.
I encourage you all to check out Mike's great series on Jack called A Failure to Communicate. Terrific groundbreaking comics' detective-work by Mike. Thanks again to Mike for sharing that X-Men art with all of us. I think even comics fans forget how important Jack's X-Men books were in terms of establishing the X-Men mythos. Most people on the planet could spend a lifetime just living off the fame for creating X-Men alone, and as we all know, those characters were just a small part of the pantheon of successful intellectual properties that originated on Jack's humble drawing board.