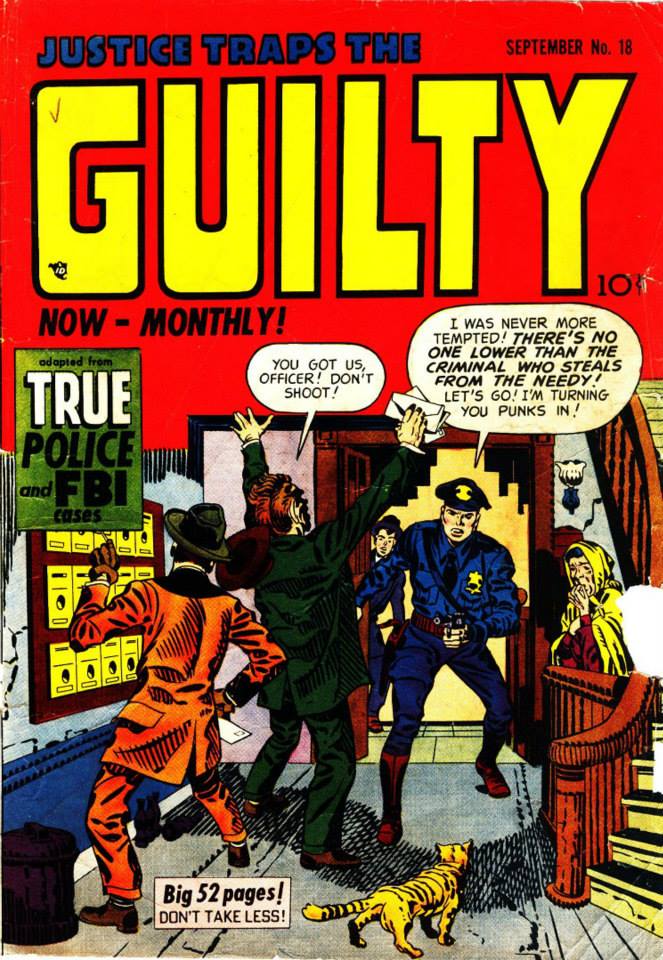 Here's a recent scan from a great Jack Kirby weblog called Kirbyholic. I've promoted the site here before and I encourage you all to check it out every week. They are doing a great job showing a wide variety of Jack's art.
If the "art restorer" who demanded I remove the Captain America # 1 (1941) cover from my July 5th post ran this Jack Kirby artwork through his scanner, I'm sure I'll have to delete it tomorrow — but thus far, it looks like Kirbyholic is allowed to show Simon/Kirby art, so I encourage you all to check that site out if you are a Simon/Kirby fan.
If the "art restorer" did not photoshop this image and I am allowed to post it here, this is wonderful work by Jack (and Joe if he inked it, it's hard for me to know 100% who inked all the Simon/Kirby stuff). I love the touch of the cat in the bottom of the page. Kirby's work is always full of little things you might not notice on a first viewing, but if you look closely at the art you will always see there is a wealth of detail. Notice the cat helps direct the viewer's eye around the page and gives the overall composition balance. The shadow on the ground and the stairwell also add to the circular flow.
The cop is at the center, the other characters circle him. I centered the white circle on his gun: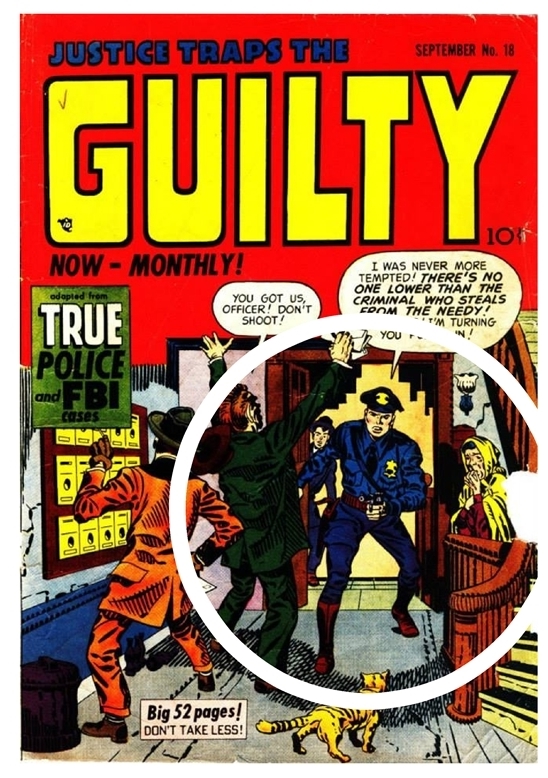 All the characters form a complete circle. The goal: encouraging the reader to check out the characters one-by-one in whatever order they choose, then figure out the relationships between the characters which tells you a miniature story. The hallmark of a simple and effective comic book cover.