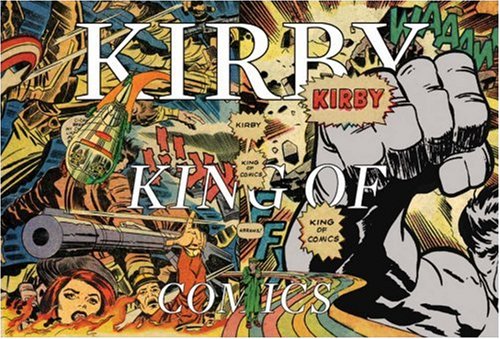 From Facebook
Jim Brocius Re: your Evanier request. When you ask for a persons time, for free, you are asking for thier most valuable, irreplaceable posession, for free. Please don't be offended is such requests are not granted.
Thanks for the comment. I'm just saying if anyone out there knows Mark Evanier personally, maybe forward my request to him. His email provider may be flagging my email as spam or something.
And if Mark is too busy to answer my emails? Great. He's one of the only people I know who is still making a living as a full-time writer. It's honestly not even a big deal if he gets back to me, I'm busy too. I might not have time to answer him. 🙂
In the past he answered every Kirby question I ever asked, and very quickly, so I mainly wondered if something was up. Every now and then I learn someone in comics is mad at me for my opinions, specifically on Stan Lee, and a lot of times they're mad at me for something I didn't even say. I consider Mark an important Kirby historian so obviously I'd like to at least have a cordial relationship with him.
Regardless of any drama or total lack therof, I think Mark is great. I don't read his blog because I don't read blogs, but as a Kirby fan, to me, Mark is a very, very valuable Kirby resource. He has taught me a lot about Jack. And if he finishes his Kirby book, it unquestionably will be an important resource all future Kirby students will have to read.
So I sent out my little request via cyberspace to simply say: If I can take a moment of his time? Great. If not? It's not a problem. My question is probably stupid anyway. 🙂