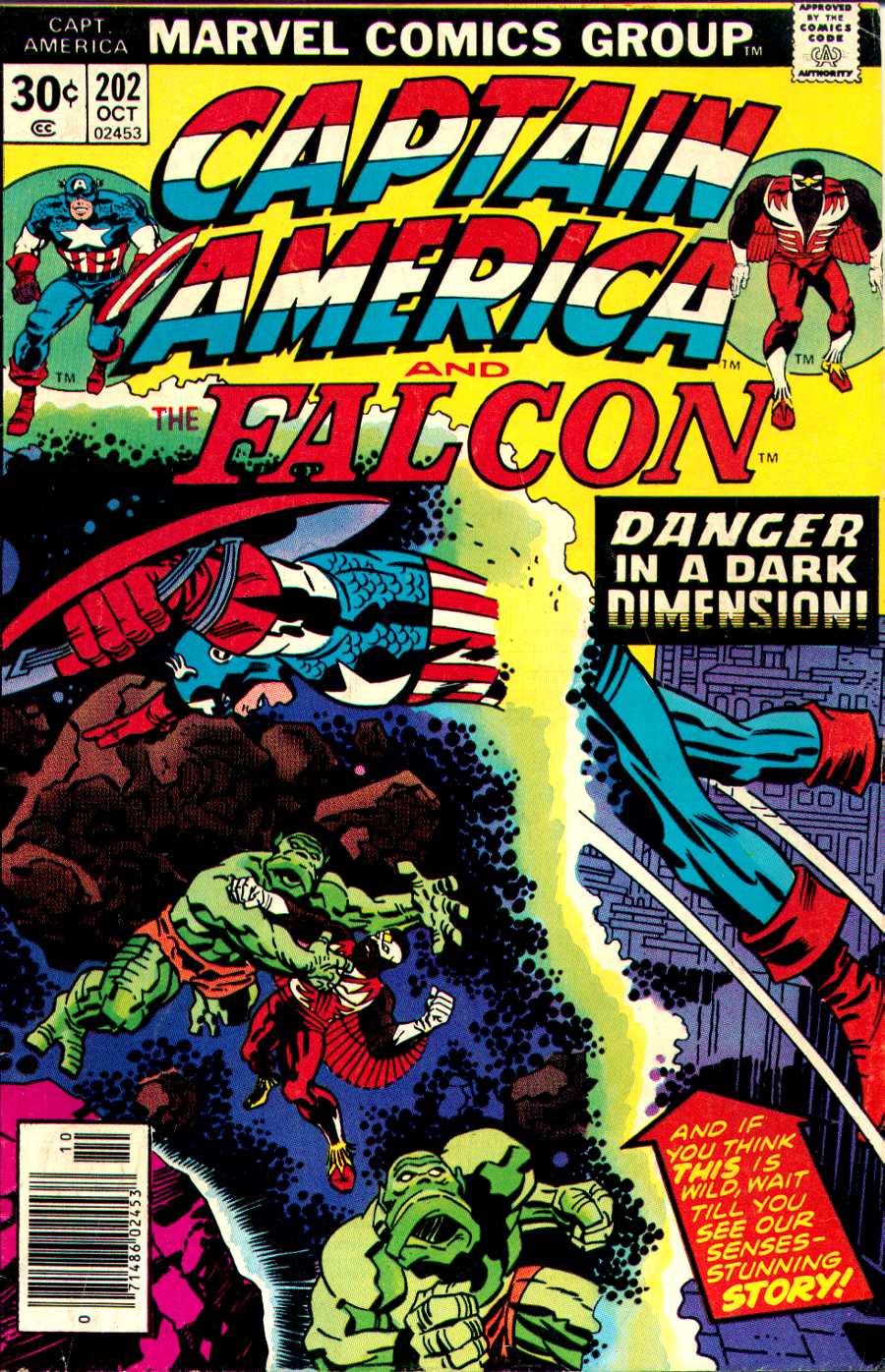 I think I bought this book at a flea market in the 70s. I remember that cover vividly, somewhere I have a comic book I drew when I was about 11 or 12 where I swiped that composition. If I ever find it maybe I'll share it here.
I loved this cover, nobody in comics was doing anything like that — Kirby's unique style and the original way he depicted energy was totally original. Even though I wasn't a huge fan of Jack's 70s stuff at that time, I could clearly see that he was a truly innovative artist working in a field where a lot of people were not pushing the boundaries. At least in the comics on the spinner racks, I know in the underground and in Europe and in some circles there was a lot of experimenting and innovating going on, but I never really saw that sort of thing until I got into Heavy Metal. And I think Heavy Metal was considered "adult" content at the time so they had them back behind the counter with Hustler and other porno magazines. So as a kids we were really limited to what was on the spinner rack, and to me it seems like Jack was the only one during the 70s really trying to visually push the boundaries. Today I see cartoonists who still draw in the same style. A reader pointed out John Byrne's webcomic to me and it looks exactly the same as what he was doing in the 80s. I suppose if it ain't broke don't fix it, but I enjoy looking at an artist who is always trying new things, and as you can see here, Jack's 70s Cap is a lot different than what he was doing in the 40s. Or even the 60s.

Here are four random pages from the book, and I included the last page too because of it's great overabundance of crackle. I wasn't a massive fan of that cowboy character, but again, in retrospect, it's full speed ahead freight train Kirby, so I continue to enjoy all the elements of this 70s Captain America run today.