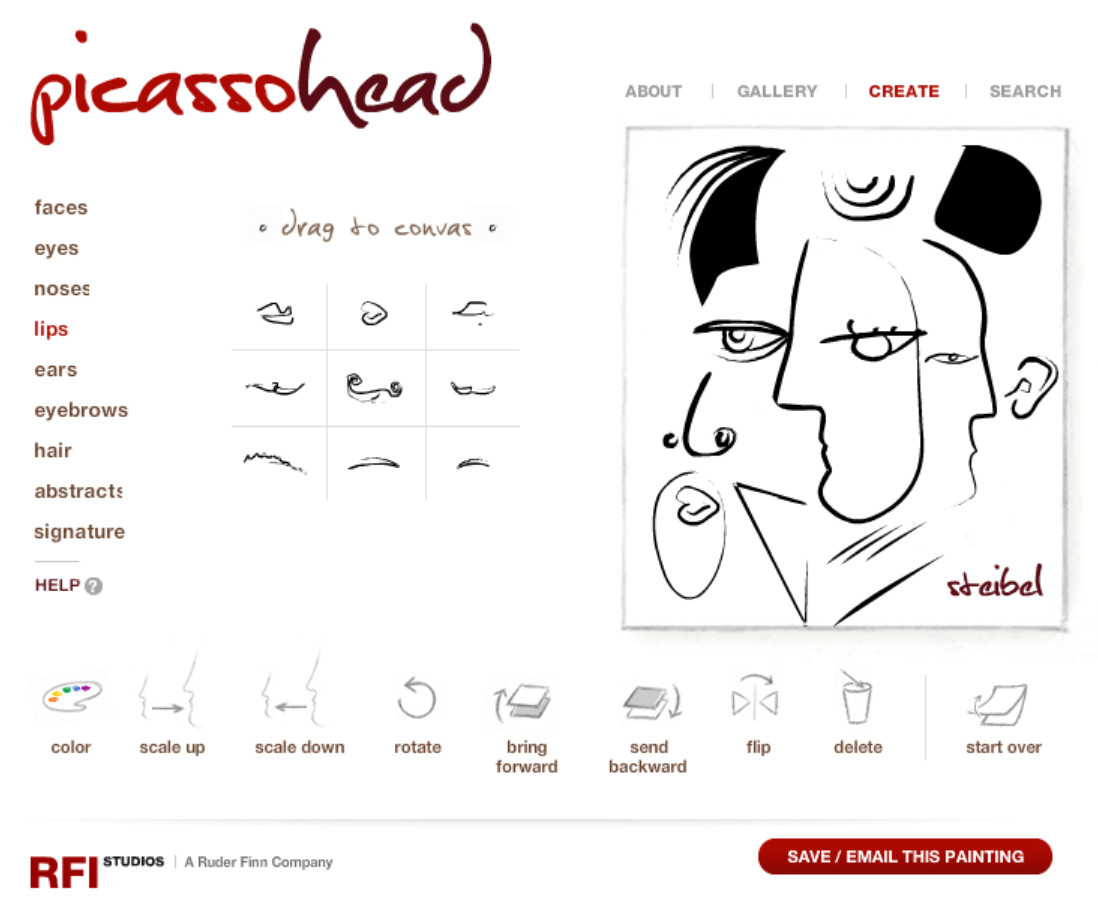 A few days ago I was discussing the kind of fun apps you might see on a Kirby Museum website in the future, or any museum site celebrating an artist. Here's a fun example:
No, you aren't going to be the next Picasso using this, but it's fun to play with for a few minutes. You can see my effort on the digital canvas above.
If you inserted some iconic Kirby eyes, blank faces, ears and some crackle and squiggles into that "drag to canvas" section, you could have a basic KirbyHead app. Over the years I've talked about how it would be fun to see some computer animators mathematically create some 3D models based on Jack's dynamics — that could result in an entertaining cartoon in the future that could pay homage to Jack. I think Jack might make a great superhero — he could bring all sorts of interesting contraptions and characters to life with his cosmic pencil. That might want to be something his family looks into one day.