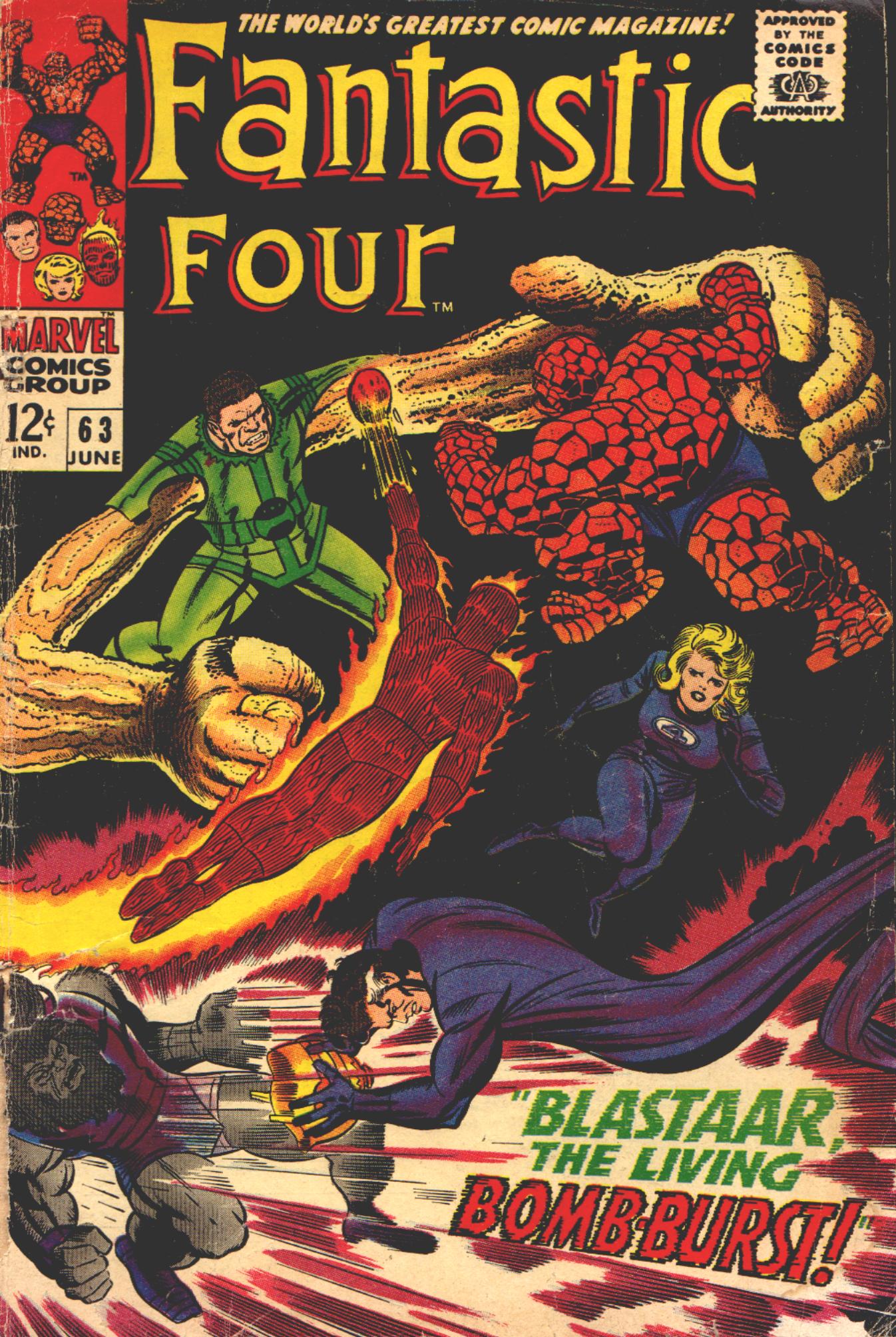 FF # 63 (June 1967).
I wrote a series of articles about the first page I posted (below) for HiLobrow. Here are the links:
06.27.2011
BTOOM! KIRBY VS. LEE (INTRO)
06.28.2011
BTOOM! KIRBY VS. LEE (1)
06.29.2011
BTOOM! KIRBY VS. LEE (2)
06.30.2011
07.01.2011
BTOOM! KIRBY VS. LEE (4)
07.02.2011
4 pages from FF # 63. Finally the scans are a little better. I love that single splash of Blastaar with the anger shooting out of his eyes. Was anybody else in comics doing single pages like that? I wonder if anyone in comics even had the clout with an editor to try something like that. The Heritage Auctions website has a lot of original art scans from this book. All you have to do is sign up and you can see the HQ images. Funny that an auction site can show whole Jack Kirby comic books, every page for sale, but a schlep like me posting things on a Kirby Museum site has to seriously limit the amount of art I show from an individual book to make sure I don't violate Marvel/Disney's copyright.