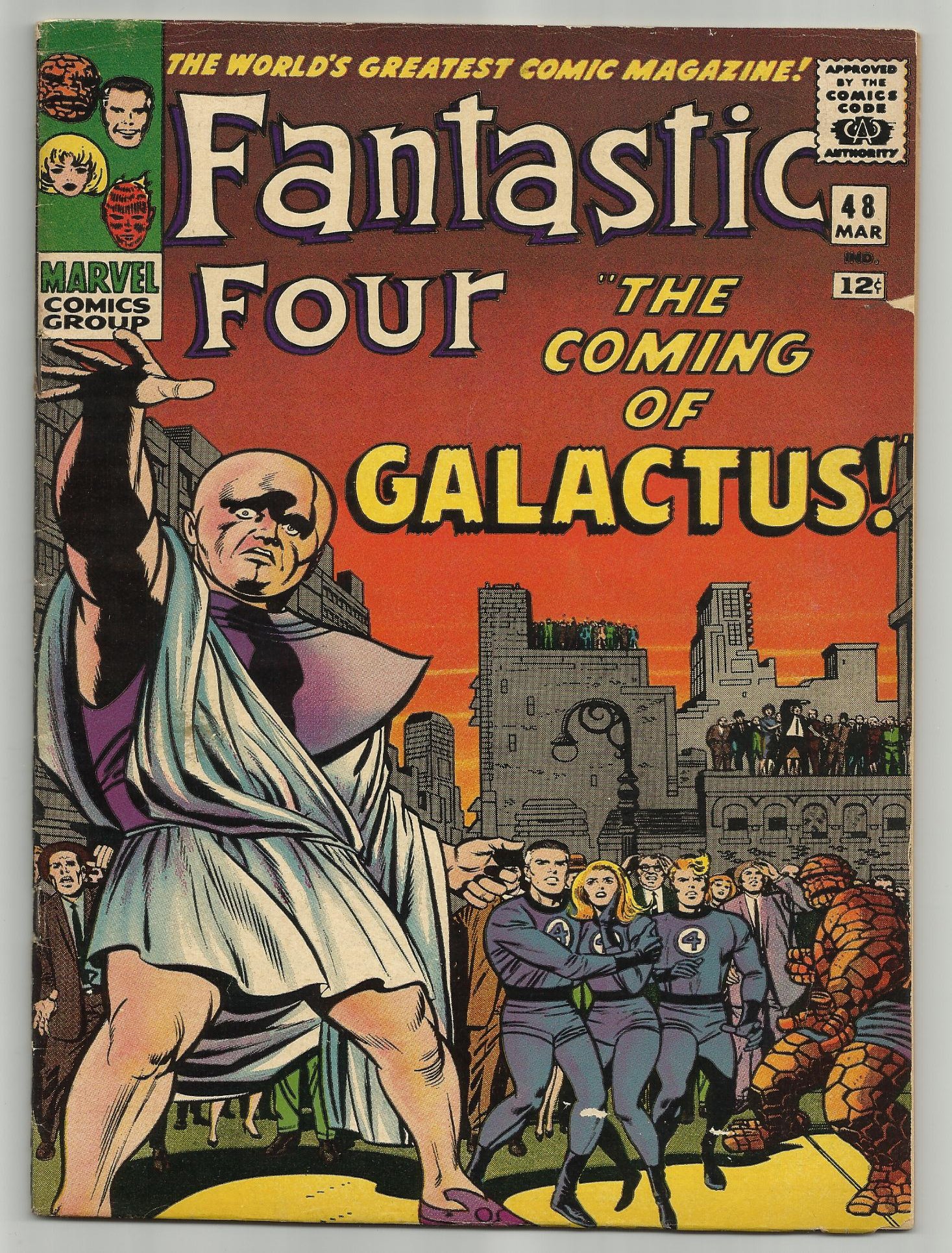 Boy, it doesn't take Jack and Joe too long to produce arguably the most famous story in comics history. Fantastic Four # 48 (Mar 1966). Only their 5th issue together (not counting FF # 5 in 1962) and Kirby/Sinnott have produced a masterpiece.
How in the heck does one pick only 4 pages from this book? Beats me, but here's a sample of the terrific art in this issue.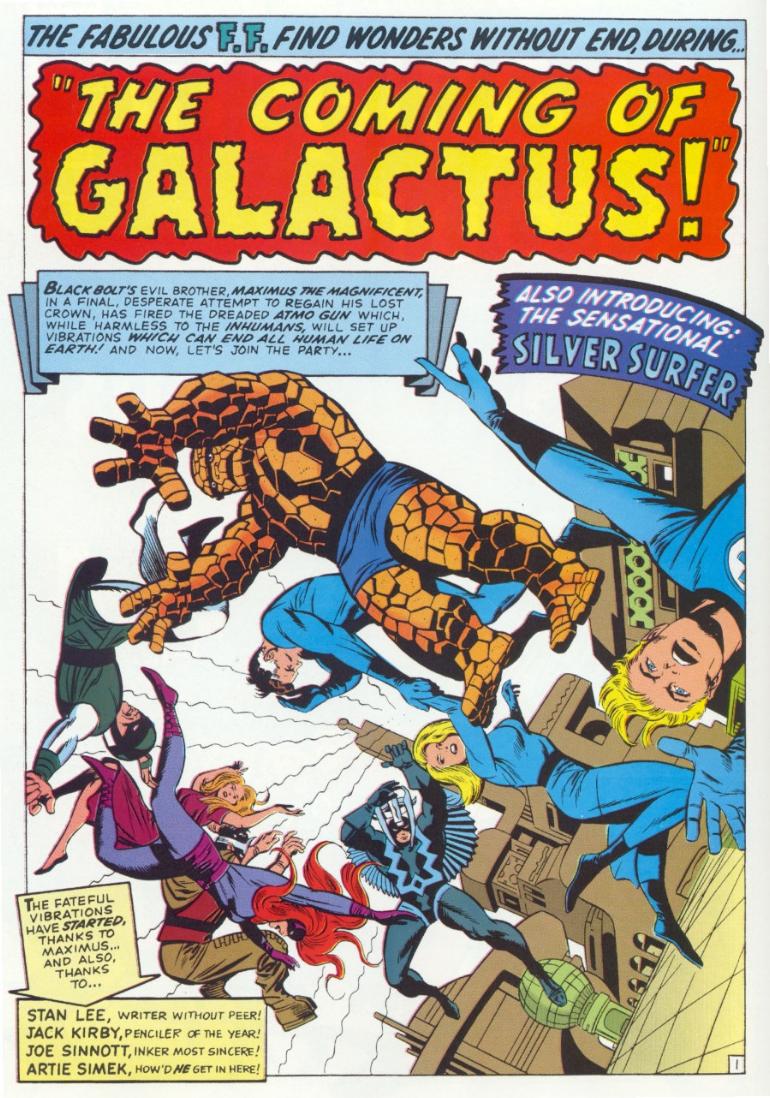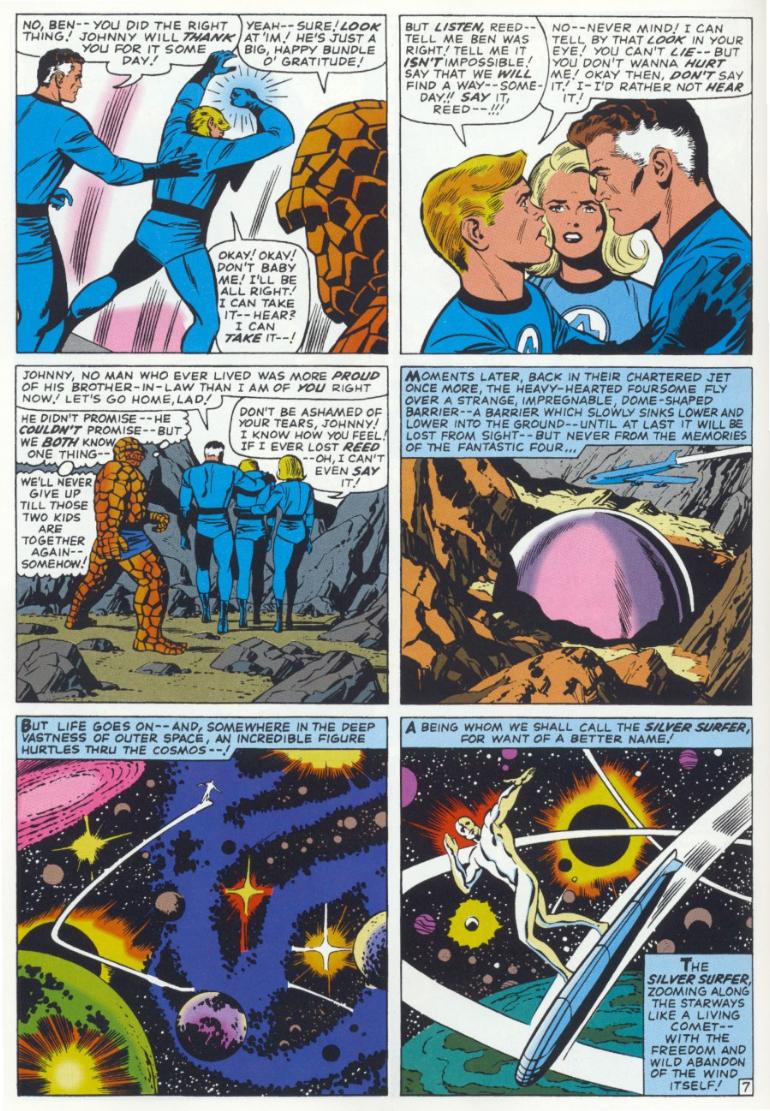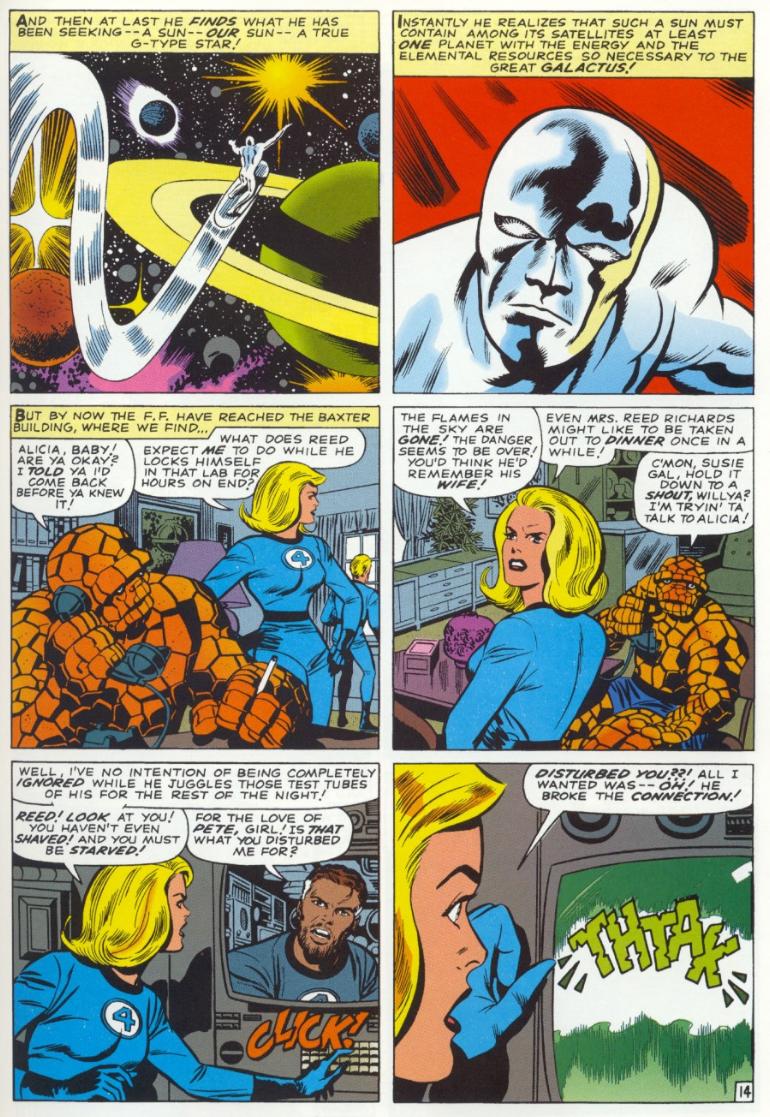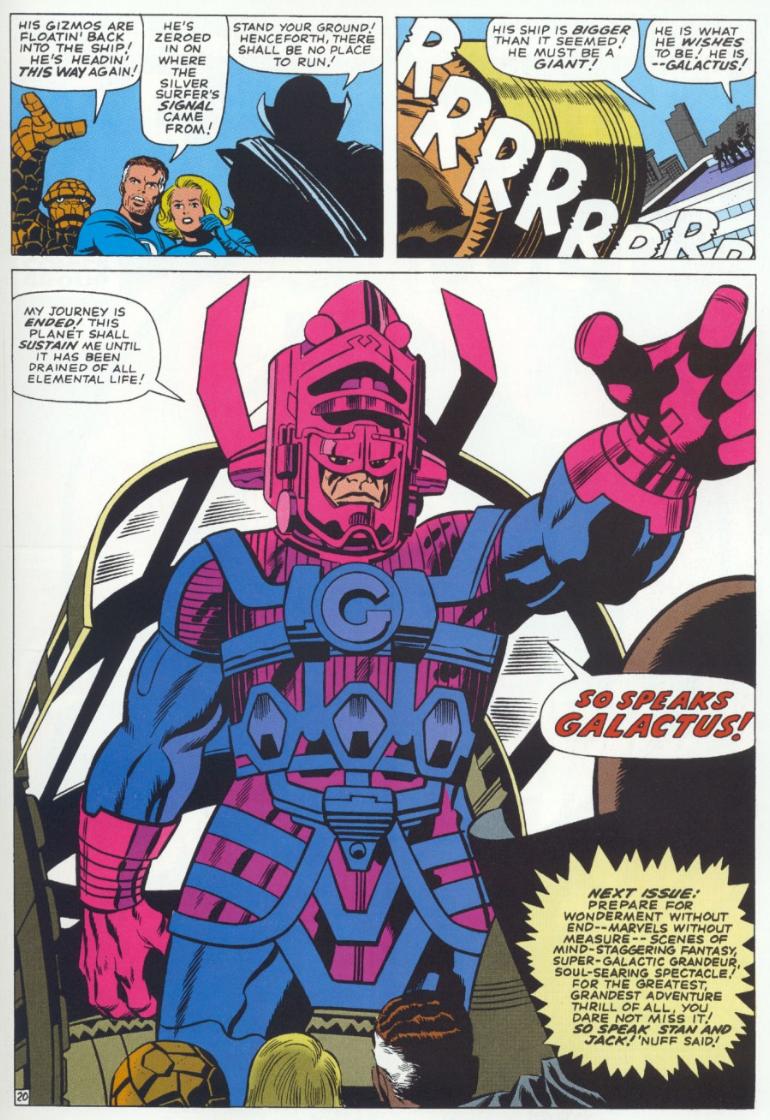 Amazing to see Jack go from the wonderfully creative stories with the FF and Inhumans to this remarkable cosmic storyline. And thankfully we had Joe onboard to ink this book — it's an absolute classic of comics art. A high point in Jack's career, and he was only going to keep getting better and better.