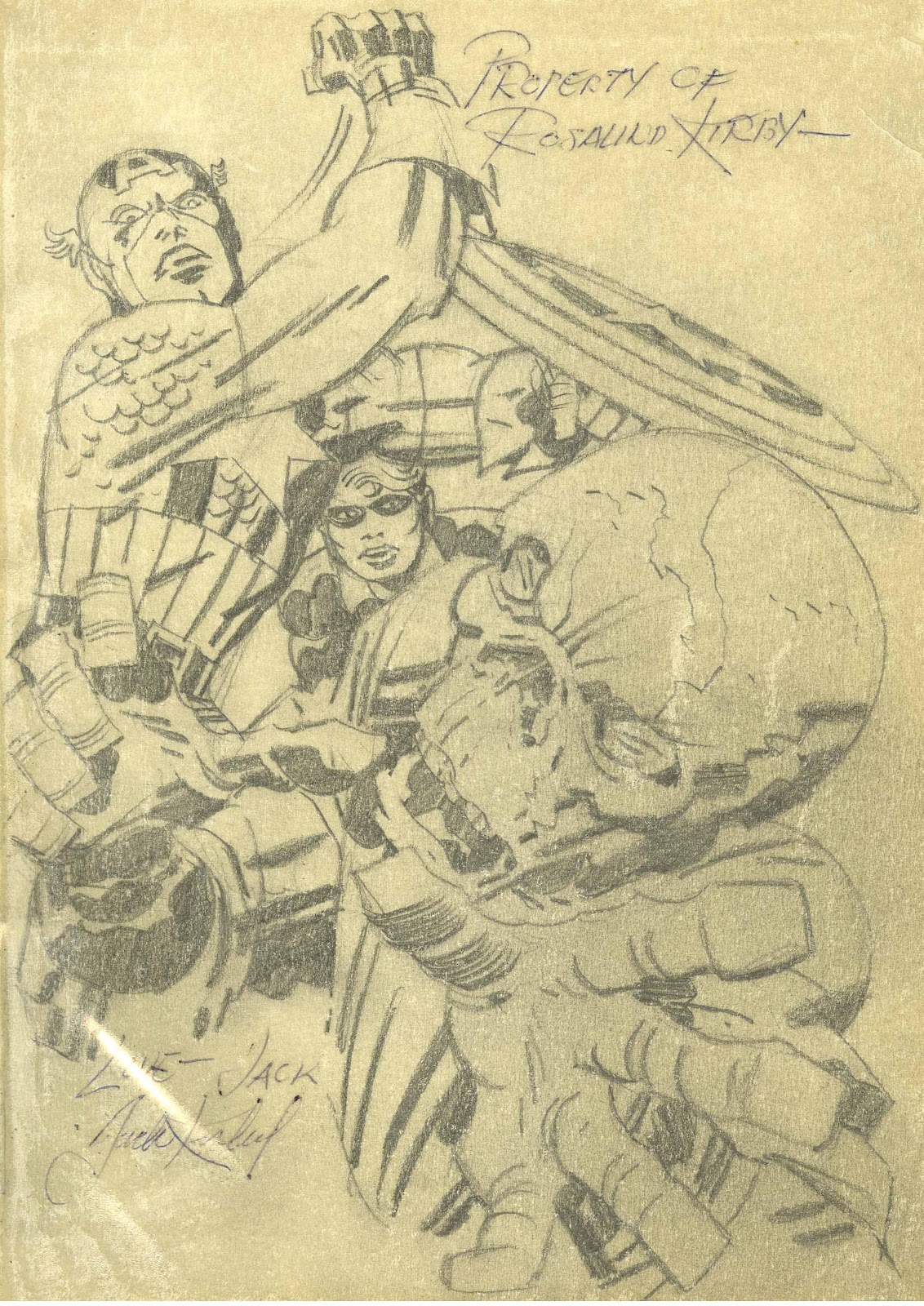 Here are some links sent in from Kandou Erik:
This blog put up some images from Jack's TV work, Thundarr the Barbarian. There's a lot of cool details in the pictures – showing that Kirby's imagination hadn't waned. There was a little New Gods and Kamandi — but things like the cracked moon in the sky, or an org making a firey bridge look pretty amazing!

The blog Cap 'n' Comics has a lot more Kirby images – some I've never seen before.

Sketch to Roz, of Cap and Bucky taking down the Red Skull

A Thing sketch, though I'm unsure about it. Unless it was done near the end of his life, it could be a fake. It just looks sort of sub-par.