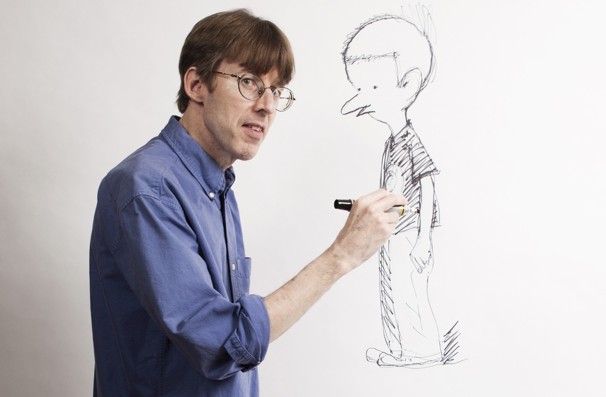 I know many of you don't follow comic strips, but I wanted to mention that Richard Thompson — whose art I enjoyed growing up reading the Washington Post — has done his last episode of Cul de Sac. This probably marks the end of an era in newspaper comic strips; many believe Cul de Sac was one of the best daily comics out there and with it's passing we are watching a final chapter closing in the history of the newspaper comics medium.
Mainly, it's always sad to see someone have to give up their dream job because of health reasons, but Richard had a great career. I think Cul de Sac was sort of his Abbey Road, so I'm glad Richard was able to do that project and I'm glad that work is something we can always enjoy.
All I can say is I wish Richard the best of luck. He's a brilliant illustrator, a wonderful storyteller, and a real class act. All of the great cartoonists like Richard Thompson who have poured their hearts and souls into their work over the last 100 or so years sure have really set the bar high for the next crop of cartoonists.
Here's an article by R. C. Harvey on Richard you might enjoy.
On Richard Thompson and Cul de Sac
BY R.C. HARVEY AUG 22, 2012