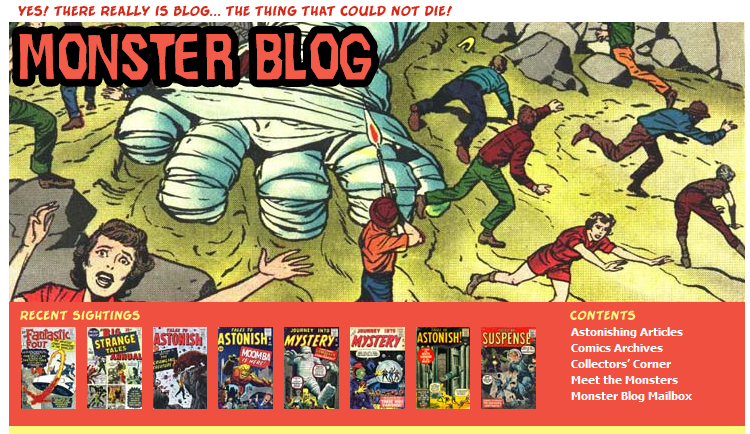 Here's a pretty cool site many of you might not have seen before:
Monsterblog: Kirby monster stories never reprinted
Tons of great Kirby monster stories posted in their entirety. Here's a few samples: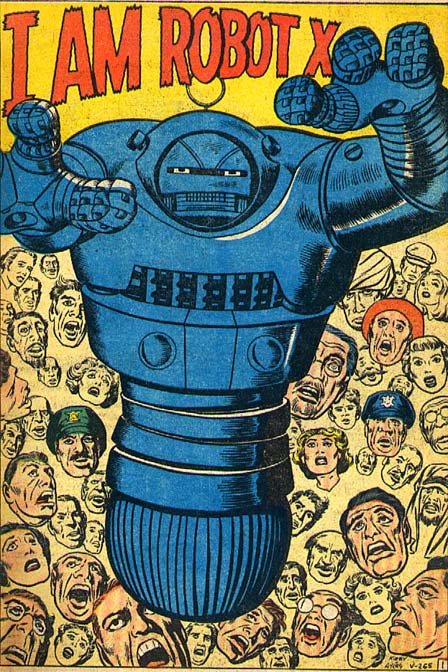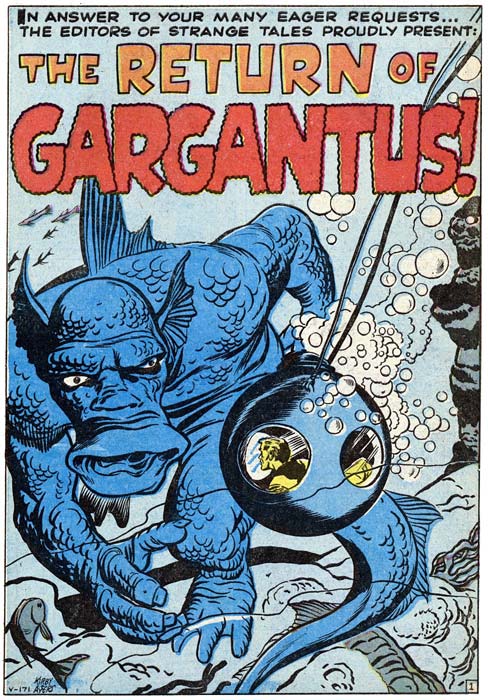 In the 4 images above, you can really see the foundation of what would become the distinctive, explosive, dynamic Marvel house style (what I call the Marvel Kirby house style) beginning to take shape. Many comics fans have discussed noticing these books on the stands in the 1960s. They seemed to jump off the spinner rack and punch readers between the eyeballs.
In the next few pages you can see some examples of Kirby the craftsman at work producing beautiful little pieces of comics art, easily transitioning in and out of different storytelling genres.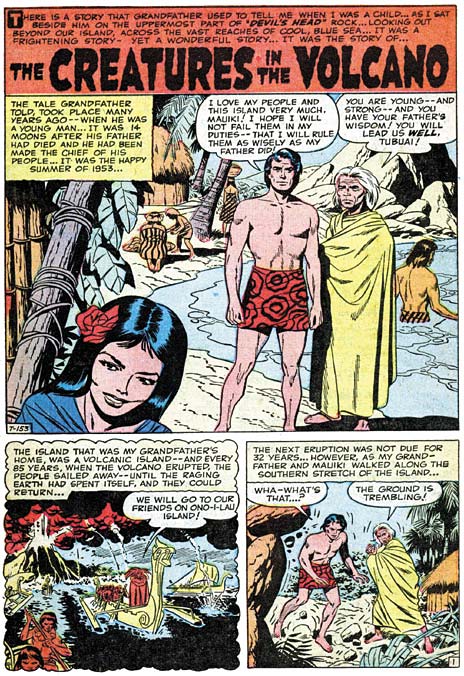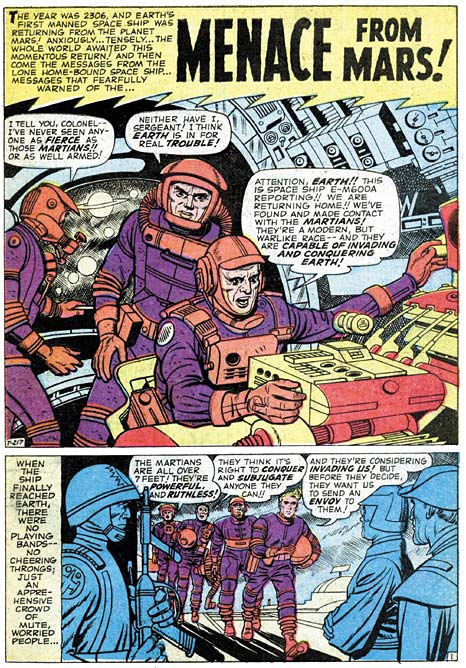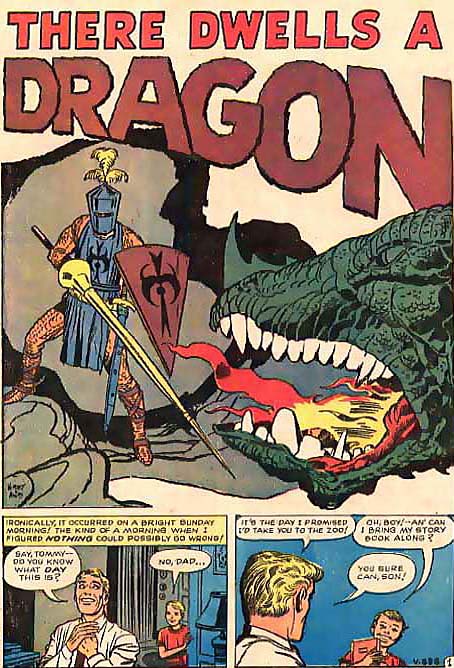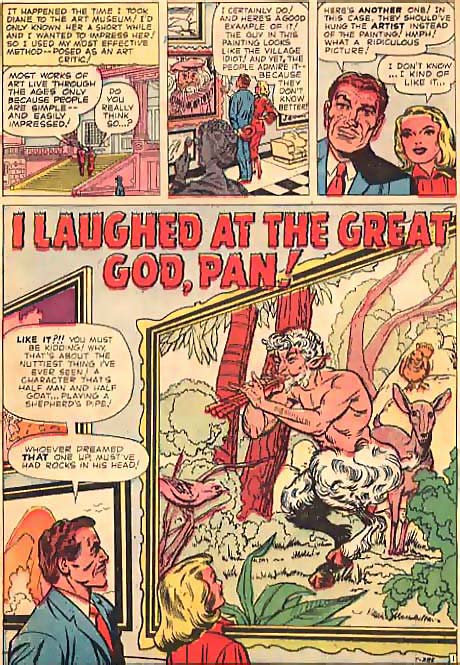 Here's the text from monsterblog  introducing the books:
Most of Jack Kirby's 188 pre-superhero stories have been reprinted; here's the 39 that have NEVER been, in chronological order. As collectors provide me with scans from their original issues, I'll be posting these stories on Monster Blog for your eternal enjoyment and edification!
I'm sure if you've never seen this site before you're going to be spending a few hours here. A lot of great treasures. Have fun! 🙂